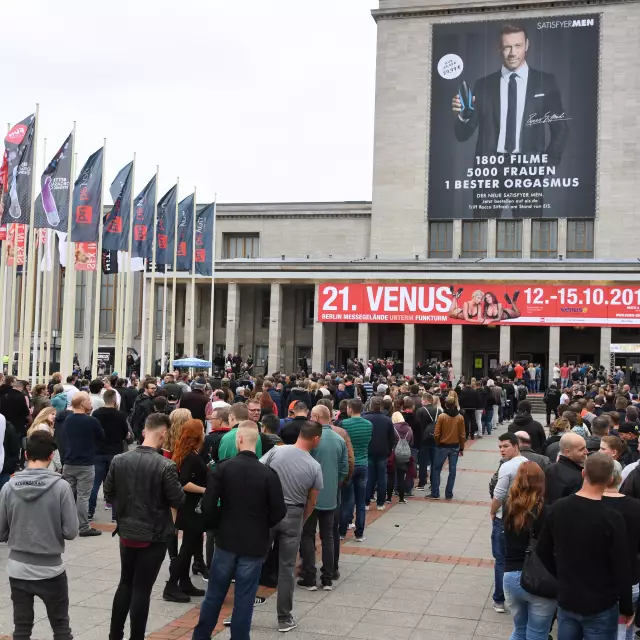 Venus Berlin
For more than 25 years now, the VENUS Berlin has presented annual trends and innovations from the erotic and lifestyle sectors. Apart from film producers, love toys and lingerie, there are also traders on location presenting furniture, clothing and alcoholic beverages for example, in the exhibition halls under the Funkturm.

The whole program is rounded off with erotic entertainment on the various stages, the Starwalk on which the big names of the industry present themselves, and also the well-known faces of the VENUS. Those into latex and leather on the other hand, will get their monies worth in the Kinky Area.

With an average of 250 exhibitors from more than 40 different countries, the VENUS is classed as one of the largest international specialist exhibitions of its kind in the world.

More than 30.000 visitors use this exhibition, as is also the case with traders and international journalists, to inform themselves about the latest industry trends.

Kalender
26

Oct

09:00 o'clock

27

Oct

09:00 o'clock

28

Oct

09:00 o'clock

29

Oct

09:00 o'clock
Messehallen unterm Funkturm Berlin, Hammarskjöldplatz, 14055 Berlin