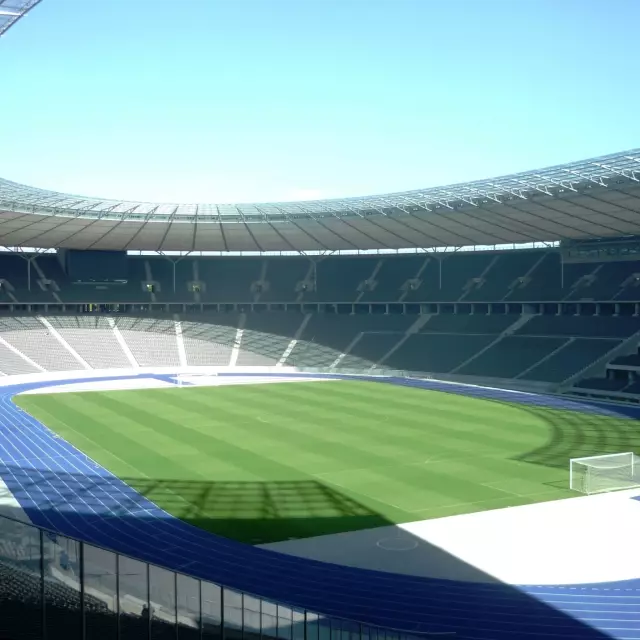 UEFA EURO 2024
With its Olympic Stadium, the sports metropolis of Berlin will host five matches and the final of the 2024 Finale UEFA EURO 2024. When Berliners celebrate a huge soccer festival together with guests from all over the world from June 14 to July 14, 2024, the match days on which Berlin will be the host city for the best European soccer clubs are guaranteed highlights.

On June 15, 21, 25 and 29, as well as on July 6, alongside the final on June 14, matches will be played in the Olympic Stadium.

Under the motto "United by Football. United in the heart of Europe", the 2024 European Football Championship will be held in Germany. In Berlin, it is to be diverse, inclusive and sustainable.

"We are looking forward to a new summer fairy tale with a great atmosphere, full stadiums and exciting games. Berlin is proud to host the final," said Berlin's Governing Mayor Franziska Giffey.

Kalender
15

Jun

18:00 o'clock

21

Jun

18:00 o'clock

25

Jun

18:00 o'clock

29

Jun

18:00 o'clock

06

Jul

18:00 o'clock

14

Jul

18:00 o'clock
Olympiastadion Berlin, Olympischer Platz 3, 14053 Berlin