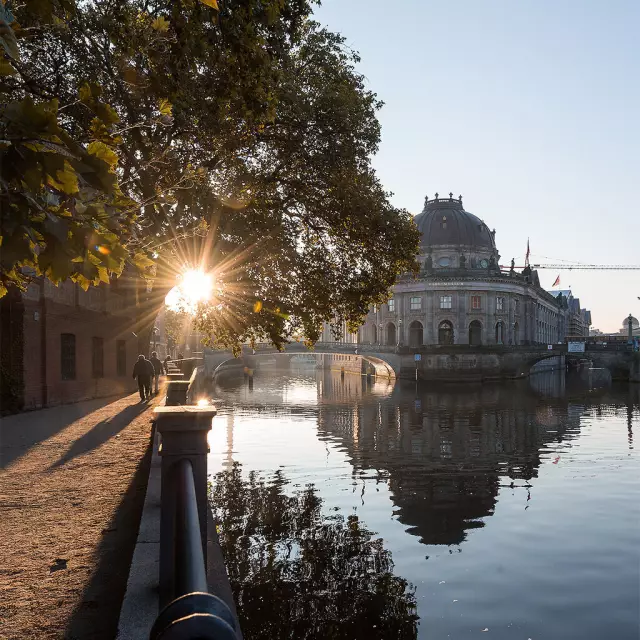 The Second Glance: Women
The Second Glance is a new exhibition series that provides a multi-perspectival engagement with the permanent collection of the Bode Museum through themes of contemporary social relevance. Following thematic paths, visitors will be encouraged to discover the treasures of the Sculpture Collection and the Museum for Byzantine Art in new and different ways.

"The Second Glance: Women" is curated by María López-Fanjul y Díez del Corral and funded by the Friede Springer Foundation and Museum & Location.

Kalender
11

May

10:00 o'clock

14

May

10:00 o'clock

19

May

10:00 o'clock

20

May

10:00 o'clock

21

May

10:00 o'clock

25

May

10:00 o'clock

26

May

10:00 o'clock

08

Jun

10:00 o'clock

01

Sep

10:00 o'clock

03

Sep

10:00 o'clock

10

Sep

10:00 o'clock

12

Sep

10:00 o'clock

13

Sep

10:00 o'clock

14

Sep

10:00 o'clock

15

Sep

10:00 o'clock

16

Sep

10:00 o'clock

20

Sep

10:00 o'clock

21

Sep

10:00 o'clock

22

Sep

10:00 o'clock

23

Sep

10:00 o'clock

05

Oct

10:00 o'clock

06

Oct

10:00 o'clock

07

Oct

10:00 o'clock

15

Oct

10:00 o'clock

22

Oct

10:00 o'clock

29

Oct

10:00 o'clock

08

Nov

10:00 o'clock

10

Nov

10:00 o'clock

14

Nov

10:00 o'clock

16

Nov

10:00 o'clock

19

Nov

10:00 o'clock

21

Nov

10:00 o'clock

22

Nov

10:00 o'clock

23

Nov

10:00 o'clock

28

Nov

10:00 o'clock

30

Nov

10:00 o'clock

03

Dec

10:00 o'clock

05

Dec

10:00 o'clock

10

Dec

10:00 o'clock

13

Dec

10:00 o'clock

14

Dec

10:00 o'clock

16

Dec

10:00 o'clock

17

Dec

10:00 o'clock

20

Dec

10:00 o'clock

21

Dec

10:00 o'clock

22

Dec

10:00 o'clock

26

Dec

10:00 o'clock

27

Dec

10:00 o'clock

04

Jan

10:00 o'clock

06

Jan

10:00 o'clock
Bode-Museum, Am Kupfergraben 1, 10178 Berlin