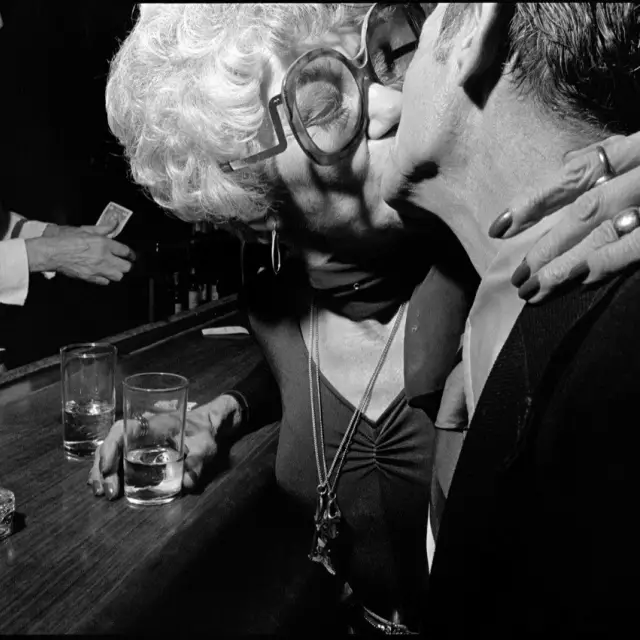 Mary Ellen Mark . Encounters
Mary Ellen Mark (1940-2015) explored social belonging, otherness, and diverse lives in her photography. Whether in portraits or reportages, in the USA, in Mexico or in India. The everyday lives of people on the margins of society, remarkable personalities, social challenges and moments of hope make her work sensitive and insightful.

Highs and lows, directness and masquerade, vibrant life and death are defining elements in the work of American photographer Mary Ellen Mark. In her commissions and personal projects, she dealt intensely with themes both current and timeless.

Her gaze was humanistic, intimate, and thematic.
C/O Berlin will present the first major retrospective of Mary Ellen Mark's work.
Kalender
18

Sep

11:00 o'clock

21

Sep

11:00 o'clock

23

Sep

11:00 o'clock

27

Sep

11:00 o'clock

28

Sep

11:00 o'clock

30

Sep

11:00 o'clock

03

Oct

11:00 o'clock

06

Oct

11:00 o'clock

07

Oct

11:00 o'clock

10

Oct

11:00 o'clock

16

Oct

11:00 o'clock

20

Oct

11:00 o'clock

23

Oct

11:00 o'clock

27

Oct

11:00 o'clock

28

Oct

11:00 o'clock

31

Oct

11:00 o'clock

04

Nov

11:00 o'clock

05

Nov

11:00 o'clock

07

Nov

11:00 o'clock

09

Nov

11:00 o'clock

12

Nov

11:00 o'clock

13

Nov

11:00 o'clock

17

Nov

11:00 o'clock

18

Nov

11:00 o'clock

19

Nov

11:00 o'clock

21

Nov

11:00 o'clock

26

Nov

11:00 o'clock

27

Nov

11:00 o'clock

28

Nov

11:00 o'clock

29

Nov

11:00 o'clock

08

Dec

11:00 o'clock

09

Dec

11:00 o'clock

10

Dec

11:00 o'clock

11

Dec

11:00 o'clock

17

Dec

11:00 o'clock

20

Dec

11:00 o'clock

21

Dec

11:00 o'clock

22

Dec

11:00 o'clock

23

Dec

11:00 o'clock

25

Dec

11:00 o'clock

27

Dec

11:00 o'clock

29

Dec

11:00 o'clock

30

Dec

11:00 o'clock

31

Dec

11:00 o'clock

03

Jan

11:00 o'clock

05

Jan

11:00 o'clock

08

Jan

11:00 o'clock

09

Jan

11:00 o'clock

10

Jan

11:00 o'clock

16

Jan

11:00 o'clock
C/O Berlin (im Amerika-Haus), Hardenbergstraße 22, 10623 Berlin