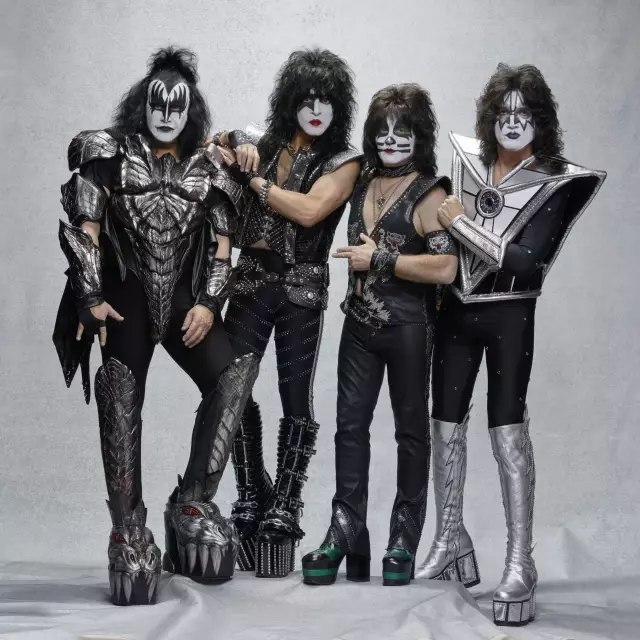 Kiss
The ongoing END OF THE ROAD world tour of the US rock legends sees sold-out KISS shows around the globe and offers nothing less than the most brilliant KISS spectacle ever, including in Germany, where the band has played to 150,000 KISS Army fans so far.

Due to overwhelming demand, KISS will give an encore performance for Germany and bring back the great rock'n'roll spectacle in the summer of 2023.

On June 22, Kiss will play Berlin's Max-Schmeling-Halle.
Explosions, riffs and flying superheroes: KISS pull out all the stops on the END OF THE ROAD world tour and celebrate a decibel-strong spectacle with massive production and legendary songs.

On this world tour, the iconic band says goodbye to its fans after five decades of superlatives.

Paul Stanley, Gene Simmons, Eric Singer and Tommy Thayer offer nothing less than the big rock show, with pyros, lasers, a huge stage and more flashing lights than a small town.

They spit blood and fire, they shoot rockets from their instruments and float above the heads of the fans.

In classic makeup, they celebrate for more than two hours the songs that shaped an entire genre and propelled KISS into the Rock And Roll Hall Of Fame.

These include classics like "I Was Made For Lovin' You," "Love Gun," "Deuce" or "Rock And Roll Nite" and other gems from 24 gold- and platinum-enhanced studio albums.

This is not to be missed by rock'n'rollers, music freaks and lovers of spectacular concert entertainment.

"You wanted the best, you got the best. The hottest band in the world... on their final tour ever: KISS! "
Max-Schmeling-Halle, Am Falkplatz 1, 10437 Berlin