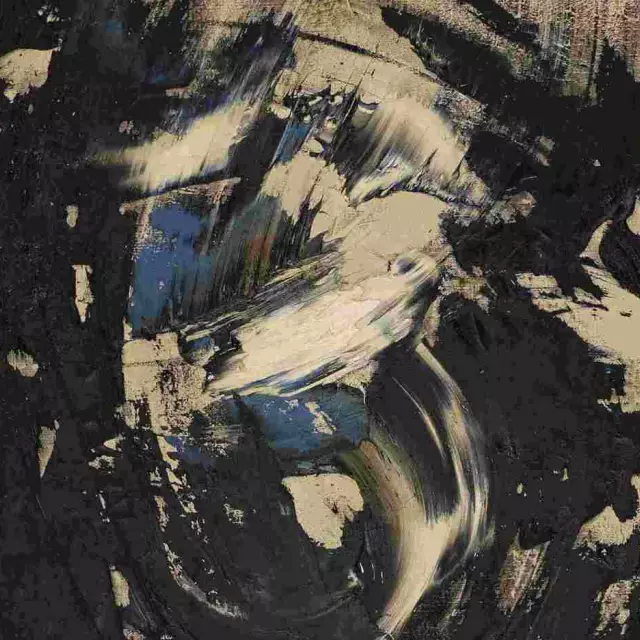 Judit Reigl - Force fields
To mark the donation of three major paintings by Judit Reigl, the Neue Nationalgalerie is showing the first solo exhibition in a German museum of this French-Hungarian artist.

With this exhibition about Judit Reigl, the Neue Nationalgalerie is showcasing an important figure in European abstract art of the second half of the 20th century, one who has not yet received the recognition she deserves.

The exhibition revolves around the paintings Center of Dominance (1959), Mass Writing (1960) and the large-format triptych Man (1967–69), which were donated to the Nationalgalerie by the Fondation de Dotation Judit Reigl.

The show also features a number of key loans, works produced between 1950 and 1990, which afford a comprehensive insight into the artist's central phases of production.



Curated by Maike Steinkamp

A special exhibition of the Nationalgalerie – Staatliche Museen zu Berlin

Kalender
30

Jun

10:00 o'clock

01

Jul

10:00 o'clock

02

Jul

10:00 o'clock

05

Jul

10:00 o'clock

07

Jul

10:00 o'clock

08

Jul

10:00 o'clock

09

Jul

10:00 o'clock

11

Jul

10:00 o'clock

13

Jul

10:00 o'clock

15

Jul

10:00 o'clock

16

Jul

10:00 o'clock

19

Jul

10:00 o'clock

20

Jul

10:00 o'clock

25

Jul

10:00 o'clock

26

Jul

10:00 o'clock

28

Jul

10:00 o'clock

03

Aug

10:00 o'clock

06

Aug

10:00 o'clock

08

Aug

10:00 o'clock

09

Aug

10:00 o'clock

10

Aug

10:00 o'clock

16

Aug

10:00 o'clock

18

Aug

10:00 o'clock

20

Aug

10:00 o'clock

24

Aug

10:00 o'clock

26

Aug

10:00 o'clock

27

Aug

10:00 o'clock

29

Aug

10:00 o'clock

02

Sep

10:00 o'clock

05

Sep

10:00 o'clock

07

Sep

10:00 o'clock

08

Sep

10:00 o'clock

09

Sep

10:00 o'clock

12

Sep

10:00 o'clock

14

Sep

10:00 o'clock

15

Sep

10:00 o'clock

16

Sep

10:00 o'clock

17

Sep

10:00 o'clock

19

Sep

10:00 o'clock

20

Sep

10:00 o'clock

21

Sep

10:00 o'clock

22

Sep

10:00 o'clock

23

Sep

10:00 o'clock

27

Sep

10:00 o'clock

29

Sep

10:00 o'clock

30

Sep

10:00 o'clock

01

Oct

10:00 o'clock

04

Oct

10:00 o'clock

06

Oct

10:00 o'clock

07

Oct

10:00 o'clock
Neue Nationalgalerie, Potsdamer Straße 50, 10785 Berlin