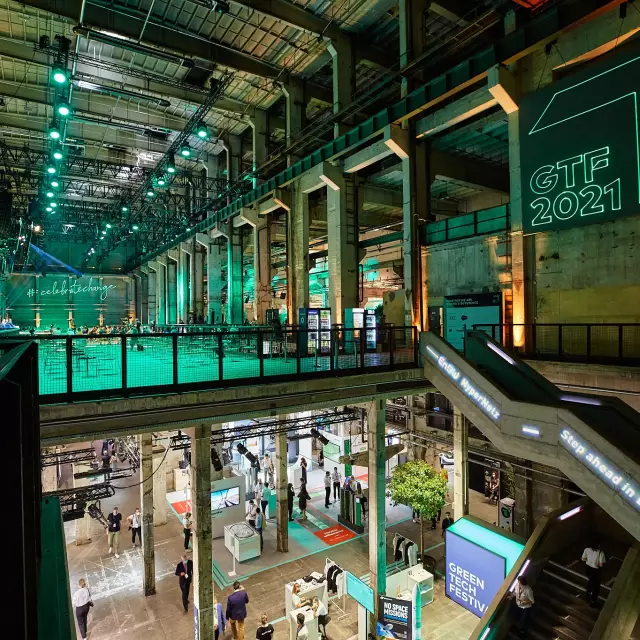 Greentech Festival
At the GREENTECH FESTIVAL from 14 to 16 June, we take a look at a greener future. For three days this summer, Berlin TXL will transform into a centre of inspiration. Europe's largest sustainability festival showcases and celebrates ideas and innovations from all sectors - food, mobility, energy and infrastructure.

With the "Mission to Net Zero", the 5th GREENTECH FESTIVAL (GTF) will once again turn the Urban Tech Republic on the site of the former Berlin Tegel airport into a meeting place for technology leaders:

The international program includes the GTF EXHIBITION, the GTF CONFERENCE and the GREEN AWARDS. More than 190 exhibitors, around 120 speakers and over 15,000 visitors are expected to participate in a wide range of program activities from live music, workshops and bootcamps through to debates and public forums.

In its fifth year, the GREENTECH FESTIVAL once again demonstrates that innovative thinking and action pave the way for sustainable change.
Why Tegel?

Because as "Berlin TXL" it will become the new place-to-be of technological solutions for sustainable, digitalized and livable cities for the future.

#togetherwechange

TXL Luftfrachthalle, Am Flughafen 1, 13405 Berlin