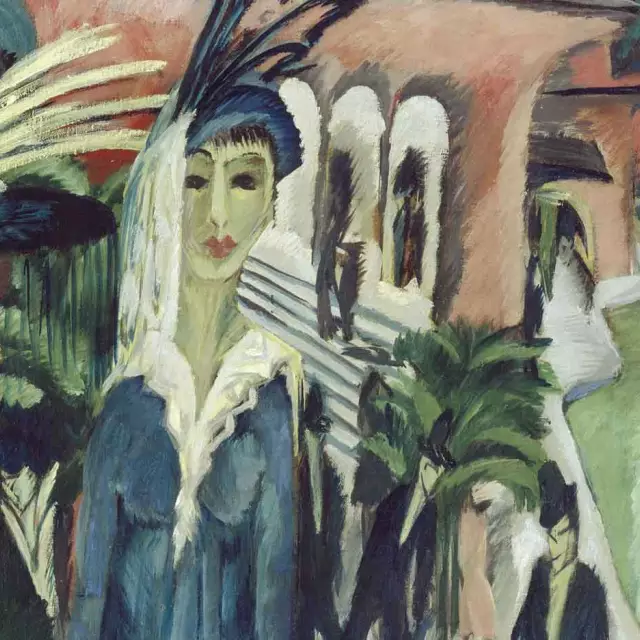 The Art of Society
After six years of closure for renovation, the Neue Nationalgalerie is once again presenting the main works of Classical Modernism from the Nationalgalerie's collection. "The Art of Society" shows approximately 250 paintings and sculptures from the years 1900 to 1945, including works by Otto Dix, Hannah Höch, Ernst Ludwig Kirchner, Lotte Laserstein and Renée Sintenis.

The works of art assembled in the exhibition reflect the social processes of a turbulent time: reform movements in the German Empire, World War I, the "Golden" Twenties of the Weimar Republic, the ostracism of the avant-garde under National Socialism, as well as World War II and the Holocaust are reflected in the works.

Beyond a pure history of aesthetics, the collection impressively demonstrates the connection between art and social history.

In the process, the open plan of Mies van der Rohe's iconic architecture offers a variety of perspectives on the different currents of the avant-garde.

Exhibition catalog

The exhibition will be accompanied by a publication edited by Joachim Jäger, Dieter Scholz and Irina Hiebert Grun: The Art of Society. 1900-1945, exhibition catalog Neue Nationalgalerie, DCV Verlag, Berlin 2021. price: approx. 27 euros.

A collection presentation of the Nationalgalerie - Staatliche Museen zu Berlin.

Neue Nationalgalerie, Potsdamer Straße 50, 10785 Berlin