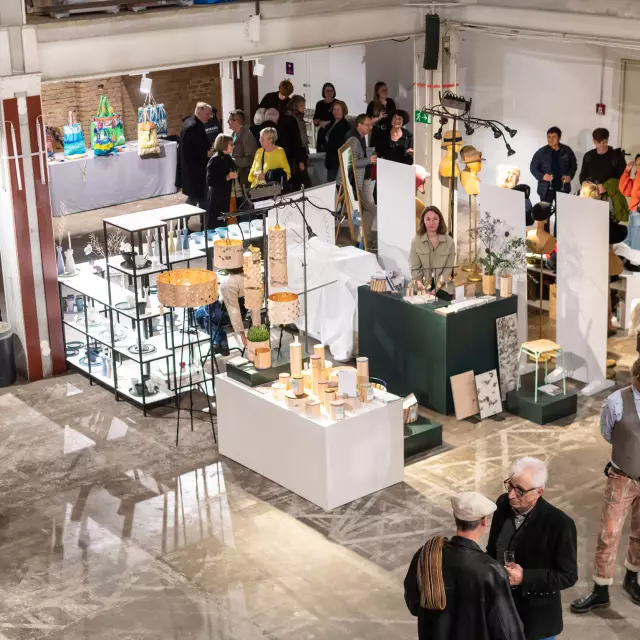 26th Zeughausmesse
This year's Zeughausmesse takes place at KühlhausBerlin. About 85 exhibitors:inside present their new ideas, products and positions. In the high-quality utility art are the outstanding creativity, the design eye and the extraordinary craftsmanship of the Kunsthandwerker:innen and Designer:innen.

Two universities show student work at the Armory Fair.
The Fresh Talents program is new. Young artisans:inside and designers:inside of all directions, who have been professionally active for a maximum of 5 years and have not participated in the Zeughausmesse before, could apply for a strongly supported booth. The jury selected Itamar Zion Yehiel, Laura Stolz and Gunther Pfeffer.

This is the 19th time that Berliner Volksbank has awarded the Prize for Applied Art at the Zeughaus Fair. The prize includes four categories: first (1,300 euros), second (1,000 euros) and third prize (700 euros) as well as a promotional prize (500 euros). For all 5 prizes, the outstanding performance of the artist:s is evaluated.

Kalender
16

Nov

14:00 o'clock

17

Nov

12:00 o'clock

18

Nov

12:00 o'clock

19

Nov

12:00 o'clock
Kühlhaus Berlin, Luckenwalder Str. 3, 10963 Berlin