Berlin Meeting Campus
Are you looking for a varied and innovative conference and congress venue that your participants will talk about for a long time? Are all the venues of the size you are looking for already booked for your event dates? Then a Berlin Meeting Campus is the solution for you!
How does Berlin Meeting Campus work?
A Berlin Meeting Campus combines various event venues and hotels in vibrant quarters of Berlin into one location.

As a event planner, you can book several locations as ONE venue and combine them flexibly depending on the size and format of the event.

You get more event options for large events, can adapt Berlin's capacities to your needs and are less dependent on seasonal booking situations.
What opportunities does Berlin Meeting Campus offer?
From formats such as bar camps, fish bowls and open spaces to the ever-increasing festivalisation of events - organisers are always on the lookout for innovative formats and content that surprise and inspire participants. Use the city as a stage for your meeting, conference or event! Connecting spatially distributed locations creates new opportunities for interaction and networking: there are no limits to creativity.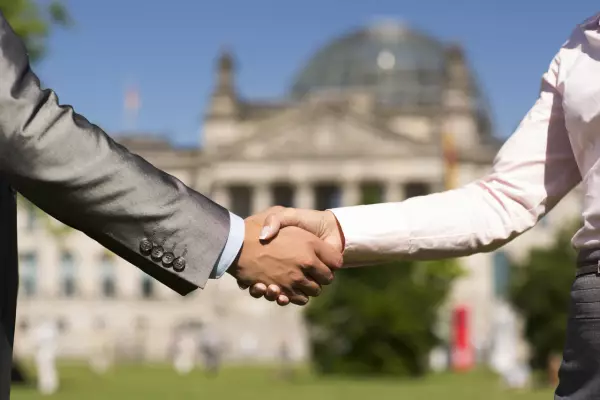 Find the right venues for your next spatially distributed event that will make Berlin an even better experience for participants and ensure that your event is positively remembered.
By integrating the Berlin Meeting Campus into the interactive Meeting Guide Berlin, you have the opportunity to search directly for venues that are part of the network and can easily host a spatially distributed event.
The Berlin Meeting Campus shows you all the relevant facts about the venues at a glance. From capacities to pictures to the distances between the individual venues on a map.
Berlin Meeting Campus is a joint initiative of: