Verantwortung übernehmen ...
We support you in your planning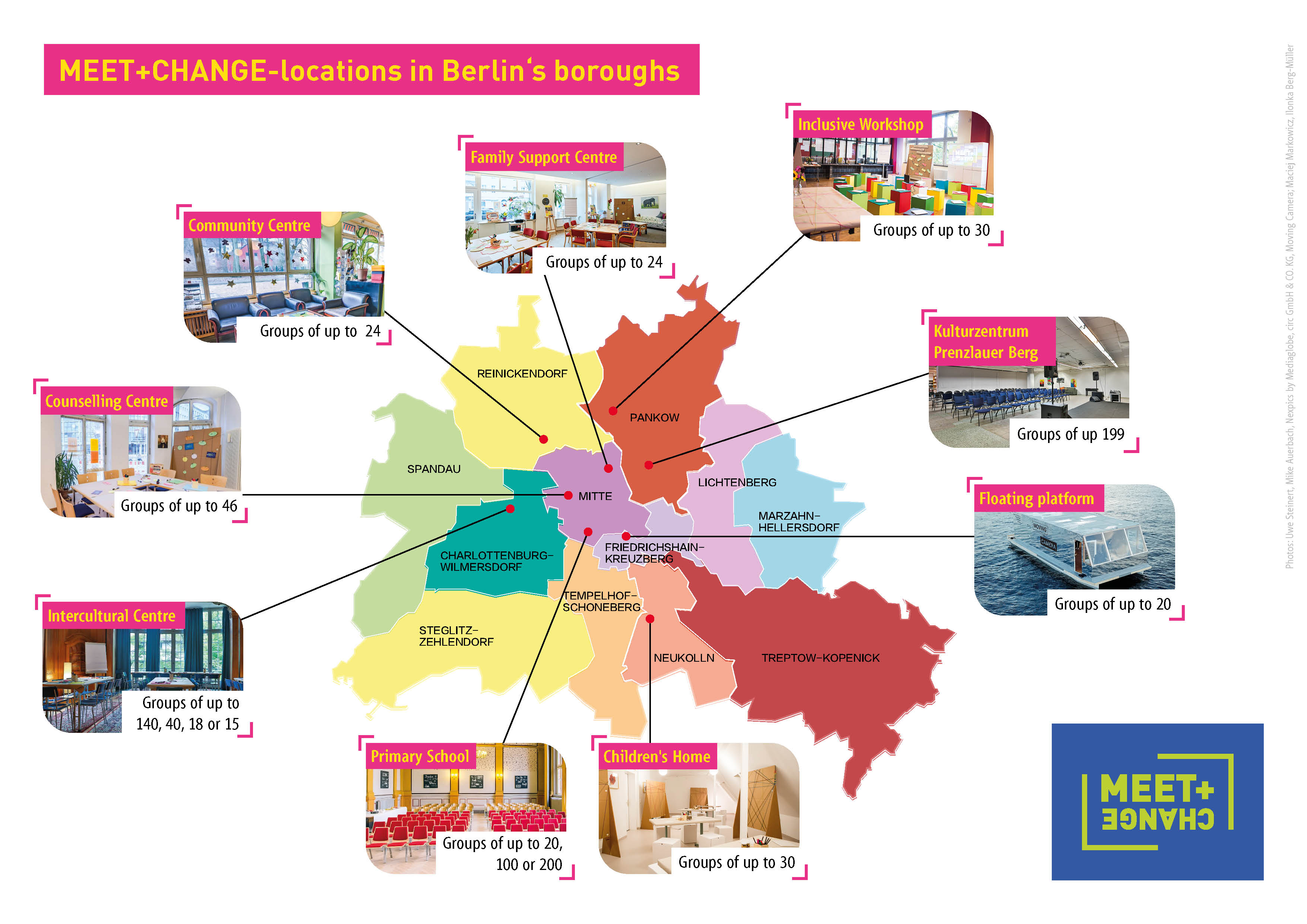 MEET+CHANGE locations at a glance
Get in touch!
With free support services and advice, the visitBerlin Berlin Convention Office is your first port of call for planning and organizing your Berlin conference, meeting or congress.
Not yet found the info you need – or would like to contact us directly?
Then simply use our online form to send us your request. We'll be more than happy to help!
All fields marked with an asterisk* are required.