Sustainable Event Guidelines
Your guideline for more sustainable event planning
Together with you, we want to reinforce Berlin as a sustainable conference and event destination as part of our initiative and platform Sustainable Meetings Berlin and, in this manner, make our society and environment more durable for the future.
We have developed the Sustainable Event Guidelines Berlin to help you make event planning more sustainable. Based on recognised framework guidelines, such as the sustainable event planning guideline from the Umweltbundesamt, the Sustainable Event Guidelines Berlin also form the basis for the Sustainable Event Scorecard – the evaluation instrument for the supplementary sustainability funding from the Berlin Congress Fund.
Use the Sustainable Event Guidelines Berlin for your event planning free of charge. This planning document's clear structure and practical measures for every aspect of event organisation guide you through the planning of your event.
The Sustainable Event Guidelines
offer ideas for Berlin-specific, practical measures for sustainable event planning
contain 13 areas of action for all aspects of event organisation
let you make your sustainable engagement visible via the Supporter Patch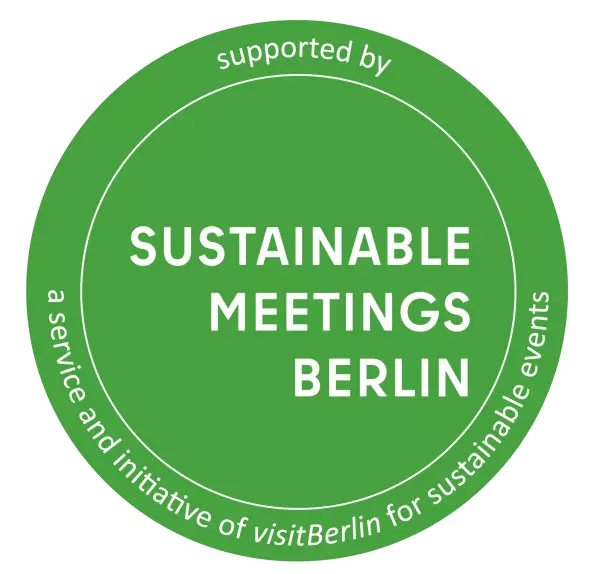 Do you use vegetarian catering? Are your speakers arriving by train? Abstaining from giveaways?
Fantastic! We support your hard work, help you make the rest of the planning more sustainable, and give you the opportunity to make your efforts visible.
If you use the Sustainable Event Guidelines to plan your event in Berlin and meet specific requirements, you can also use the Supporter Patch for your event communication and show all stakeholders that you are acting sustainably.
Requirements for using the Supporter Patch
Complete at least 8 of 13 areas of action in the Guidelines, and check them off with the checklist function. At least two top-priority and two secondary-priority measures should be implemented.
The organiser is responsible for uploading the filled out Sustainable Event Guidelines to the event website for viewing
The Sustainable Event Guidelines must be filled out and completed a new for each event. Enter the event data on the second page.
The visitBerlin Berlin Convention Office receives a free event ticket to use the knowledge and testimonials for future marketing communication of the sustainable event destination.
The organiser enters the event info into the conference calendar.
The Supporter Patch is always linked to https://convention.visitberlin.de/en.
You accept the privacy policy.
You accept the terms of use for the Supporter Patch Sustainable Meeting Berlin provided by visitBerlin.
Communication plays an important role in bringing our vision forward, as well as in both positioning your sustainable engagement and making it visible. You receive various tools and the Supporter Patch as a logo that you can place on your portals and channels for the respective event to strengthen your public relations work.
Use Supporter Patch now!
If you meet the above requirements you can apply here for the logo for your events:
All fields marked with an asterisk* are required.
Working together for a sustainable event industry
We look forward to working with you to sustainably transform Berlin's event industry and preparing it for the future!
Please feel free to contact us at any time with any questions about use of the Sustainable Event Guidelines Berlin, or if you need any further ideas, inspiration, or consultation.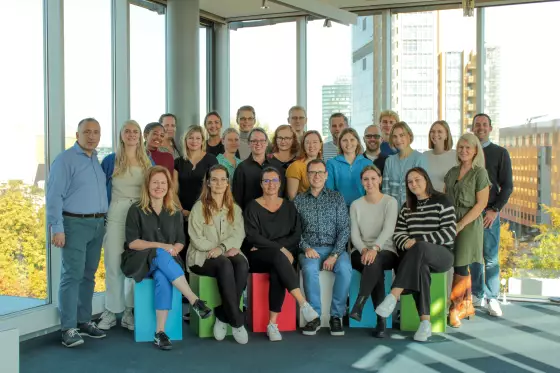 Contact us
The visitBerlin Berlin Convention Office