Our responsibility
Climate change, loss of biodiversity, equitable distribution of resources, and matters of social inclusion – solutions and recommendations for the great challenges of our time are being discussed at the political, social, and economic level worldwide in order to secure lives and business for the future. The Sustainable Development Goals (SDGs) of the United Nations provide a guideline for action and appeal to every one of us to help achieve them.
The tourism and conference industry also feels responsible for reducing resource consumption and its ecological footprint, while promoting social topics such as inclusion. visitBerlin, the largest destination marketing and management organisation (DMMO) in Germany, recognises this and has begun transforming Berlin's visitor economy. With our Sustainability Strategy we are setting important benchmarks for making the growth of tourism more sustainable and urban-friendly, while strengthening the industry's resilience. Alongside environmental matters, the needs and expectations of visitors, residents, and players in the tourism industry will be considered.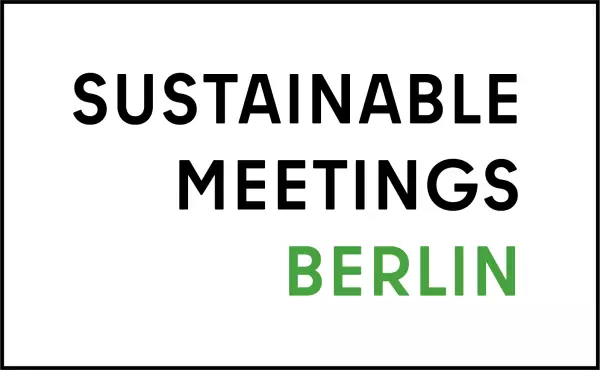 With over 12 million participants every year, Berlin is one of the world's most important MICE tourism destinations. The conference and convention industry plays a key role in the transformation of tourism. In 2018 we created the Sustainable Meetings Berlin Initiative to promote sustainable business while making it easier for event planners to organise their events more sustainably.
With Sustainable Meetings Berlin we want to advise, serve as a central contact, and sensitise Berlin-based MICE service providers as well as global event organisers about sustainable business.
We want to encourage people and companies to take new paths.
Clear vision – together with the city
The Sustainable Meetings Berlin Initiative is our way of pursuing a major goal:
Berlin should become the most sustainable destination in the world!
Together with our partners from the tourism and event industry, administrative authorities, policy, and residents, we want to strengthen Berlin's performance and image as a sustainable destination.
Sustainable Meetings Berlin should have an impact beyond the city limits, and serve as a national and international example for a sustainable event industry. We understand our work as a driver and trendsetter for all persons, companies, and organisations to act more responsibly and sustainably.
With our sustainable services and clear commitment to the SDGs, we are not only helping to locally address global challenges. We are also securing Berlin's future and inspiring other (MICE) destinations to take a responsible approach toward society and the environment.
Strategic goals
work with the industry to achieve the SDGs

set an example in terms of sustainability

actively help create a sustainable destination
Ambitious and globally visible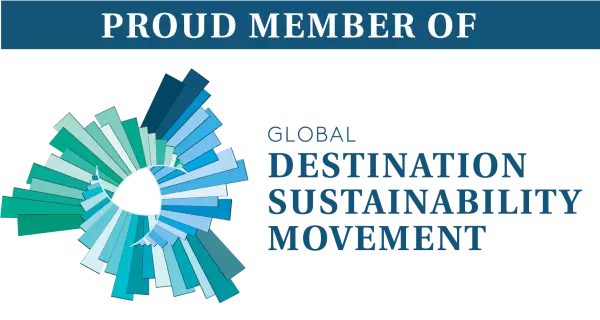 As part of the global shift toward sustainability in the tourism and conference industry, visitBerlin has been a member of the Global Destination Sustainability Movement (GDSM) since 2020. Together with this international initiative, we are devising new, sustainable strategies for developing the tourism and conference industry.
This results in Berlin's inclusion in the Global Destination Sustainability Index, the most important international sustainability ranking for the MICE industry. Dedication to sustainability and the development of Berlin as a destination can now be seen in the GDS Index.
related articles