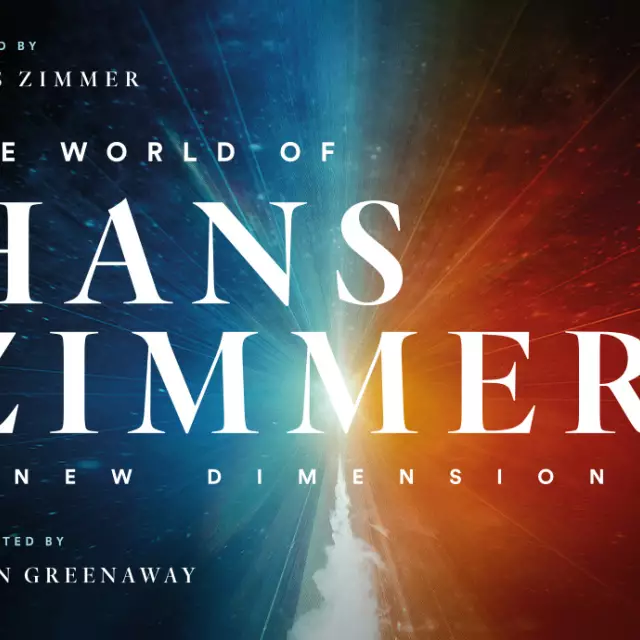 The World of Hans Zimmer
Powerful. Powerful. Beautiful. Dramatic. Breathtaking. Powerful. Touching. This is the music of two-time Academy Award® winner Hans Zimmer.

His successful show "The World of Hans Zimmer" will receive a new musical programme in 2024 and will thus advance to an international concert series at the same time. The new title "A New Dimension" already hints at it: Hans Zimmer is arranging a brand-new selection from his tremendously diverse score collection for "The World of Hans Zimmer - A New Dimension". The audience is taken on a unique musical journey and immersed in completely new dimensions.

He has already breathed life into countless international cinema blockbusters. These include "Dune", James Bond "No Time To Die" "The Lion King", "Gladiator", "Pirates of the Caribbean", "The Dark Knight" trilogy, "Interstellar", "Last Samurai" or "Top Gun: Maverick".

Soundtrack conductor Gavin Greenaway - a long-time and trusted friend of the Hollywood composer - will again conjure up the magic of Hans Zimmer's works for live audiences in 2024, together with some of the most outstanding, renowned soloists from Zimmer's talent pool and a masterful symphony orchestra.

Presented by Semmel Concerts, RCI Global & Tomek Productions.

Mercedes-Benz Arena, Mercedes-Platz 1, 10243 Berlin