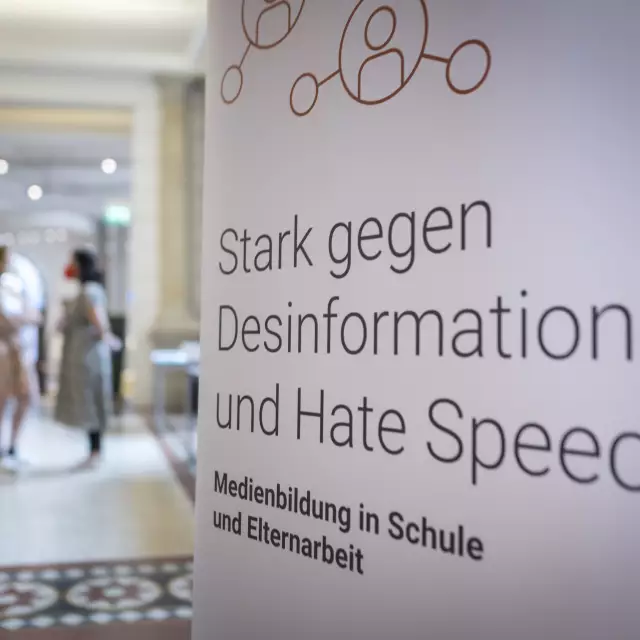 Wide click symposium: Strong against disinformation and hate speech
The Weitklick symposium is taking place for the second time in the Museum for Communication. The event is free of charge and open to all interested parties.

Getting around disinformation and hate speech on the internet is not easy. Young people in particular come across fake news, conspiracy myths, propaganda content and hate speech online almost every day. It is therefore all the more important to train them and their caregivers, such as teachers and pedagogical specialists, in dealing with these phenomena.

Democracy on the mobile phone chain

How are disinformation and hate speech related?

How can teachers support their students in dealing with fake news and hate speech?

How can you involve the parents of the young people?

An express tour through the current special exhibition "Streit. An approximation". Workshops on media education, AI, disinformation and other topics will then be offered.

Museum für Kommunikation, Leipziger Straße 16, 10117 Berlin