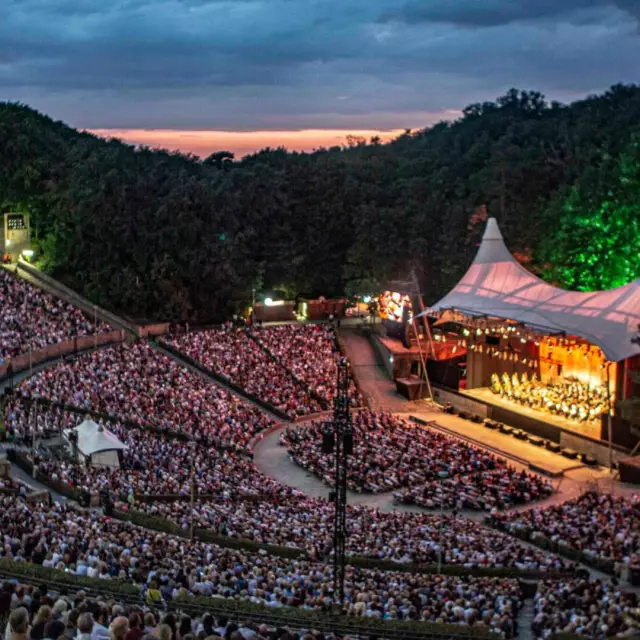 WEST-EASTERN DIVAN ORCHESTRA
Friends and colleagues for more than seven decades, Daniel Barenboim and Martha Argerich reunite for a sumptuously romantic program, joined by the West-Eastern Divan Orchestra in its annual open-air concert at the Waldbühne Berlin.

WEST-EASTERN DIVAN ORCHESTRA
Martha Argerich is the soloist in Chopin's Piano Concerto No. 1, an early masterpiece written when the composer was just 20 years old. In the concert's second half, Maestro Daniel Barenboim leads Brahms's cheerful and lyrical Second Symphony, which has been among the composers most popular works ever since its 1877 premiere.

two highly romantic works
Frédéric Chopin - Klavierkonzert Nr. 1 e-moll op. 11

*** - ***

Johannes Brahms - Symphonie Nr. 2 D-Dur op. 73