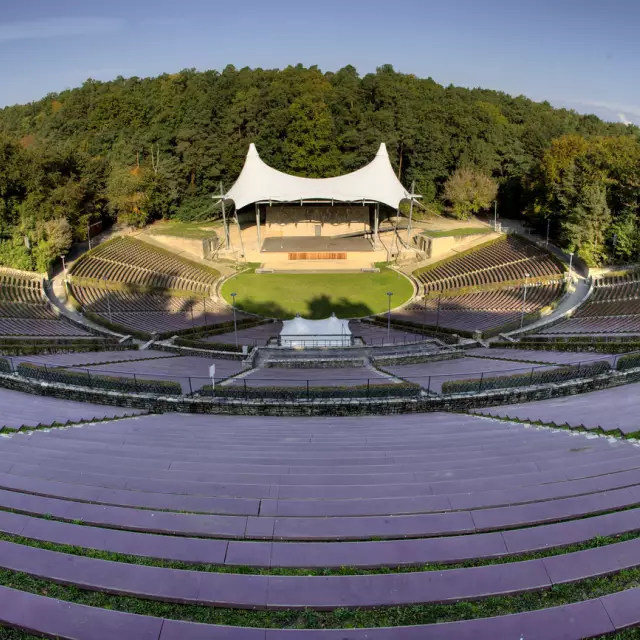 WEST-EASTERN DIVAN ORCHESTRA
This time Daniel Barenboim, Martha Argerich and the West-Eastern Divan Orchestra will delight audiences with works by Chopin and Brahms in the wonderful natural setting of Berlin's Waldbühne. In the summer of 2023, Frédéric Chopin's early Piano Concerto No. 1 will be on the program. One of Martha Argerich's many showpieces, she has long set the standard with her Chopin interpretations. Martha Argerich has toured regularly with Barenboim's West-Eastern Divan Orchestra since the orchestra's inception.

WEST-EASTERN DIVAN ORCHESTRA
In the second half of the concert, Daniel Barenboim will conduct the young musicians of the West-Eastern Divan Orchestra in Johannes Brahms' Second Symphony.

Martha Argerich and Daniel Barenboim gained their first musical experience together as children in Buenos Aires. Since then, they have enjoyed a close personal friendship, and an artistic collaboration that is unique in this form. Both became formative musical personalities of our time in different ways, and have appeared together on stage time and again. In their celebrated performances as piano duo or as soloist and conductor alongside the world's best orchestras.

Waldbühne Berlin, Glockenturmstraße 1, 14053 Berlin