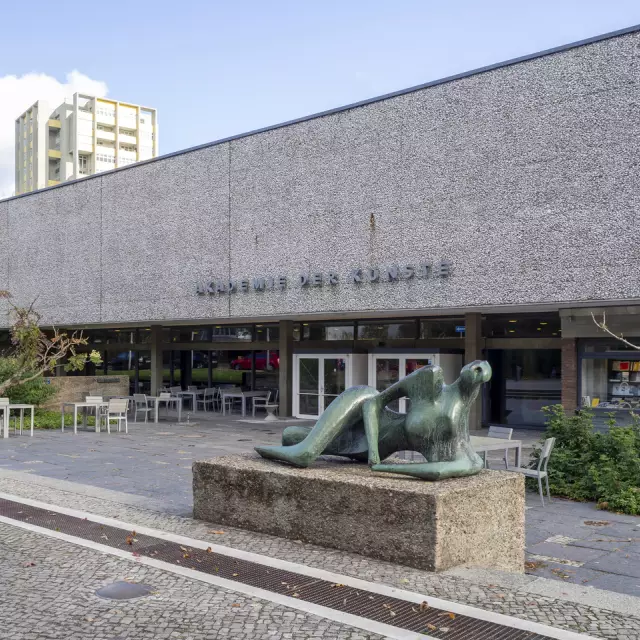 Time to Listen - Sustainability in Contemporary Music
On August 19th and 20th, 2023, inm / field notes and the Academy of Arts invite you to the second part of the symposium "Time to Listen - Sustainability in Contemporary Music".

Open discussions, specialist lectures and artistic contributions deal with questions of what knowledge and transformation potential lies in music and sound and to what extent dealing with sustainability influences composing and making music itself.

At the conference in open-space format, artists, curators, activists from contemporary music and experts from sustainability research come together to reconsider relationships with each other and their environment in a transdisciplinary exchange and to create new ones To develop future visions with the means of contemporary music. The conference offers the opportunity to acquire knowledge, form new networks and initiate initiatives.

On August 19, there will be sound walks and tours with presentations on sound installations by David Monacchi, Frau von Da, Jacob Kirkegaard, Susan Ibarra, Claudia Gonzáles Godoy, Marcus Maeder and the Acoustic Ecology Lab. Open discussions with the artists will take place on the topics »Artistic Practice between Community, Science and Aesthetics" and "Autonomy of Art and Political Commitment".

On August 20th we will continue with an Open Space, where the central topics and questions of the symposium will be addressed in open discussion rounds and workshops.

Akademie der Künste Hanseatenweg, Hanseatenweg 10, 10557 Berlin