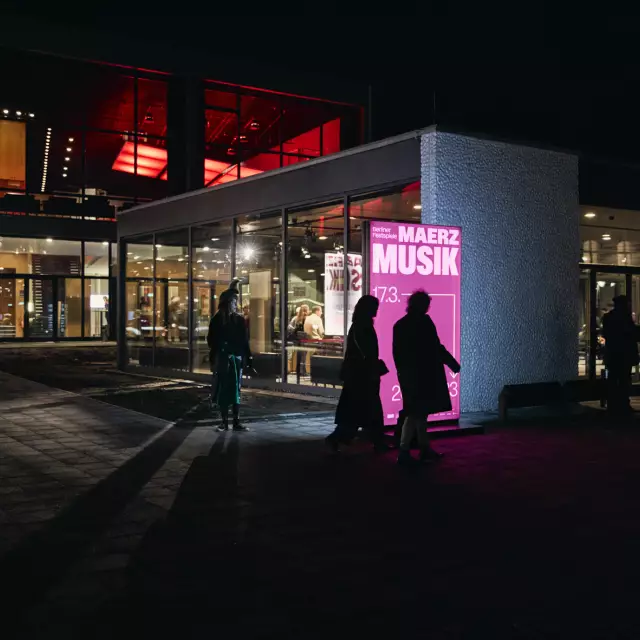 MaerzMusik - Festival of Contemporary Issues
The Berlin Festival for Contemporary Issues "MaerzMusik" will take place from March 15 to 24, 2024, again under the artistic direction of Kamila Metwaly. MaerzMusik sees itself as a place for the exchange of artistic knowledge through new encounters and shared experiences.

Developed from the multimodality of listening, contemporary music and sound, the festival opens up a space where life, art and theory can coexist and co-exist with concerts, performances, installations, music theater, exhibition and discourse formats.


Library of MaerzMusik
The Library in the Upper Foyer, which was set up for MaerzMusik 2023, will remain at the Haus der Berliner Festspiele after the end of MaerzMusik and will be used in part by subsequent festivals.

MaerzMusik 2024 will again offer a supporting program for the festival there.

Haus der Berliner Festspiele, Schaperstraße 24, 10719 Berlin