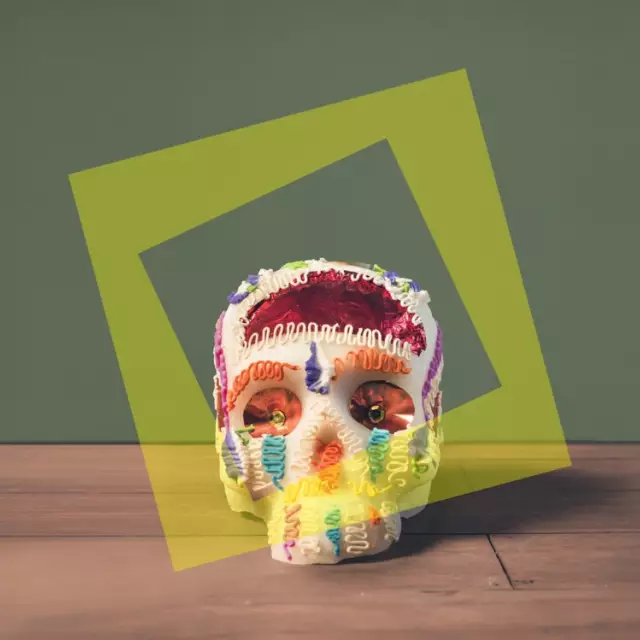 Fiesta de Día de Muertos. Mexican festival of the dead
The Mexican Festival of the Dead is not a mourning event, but a colorful folk festival where the living and the dead meet again according to old Mexican beliefs to celebrate with each other - with music, dance and delicious food.

The ofrenda (a colorfully decorated altar with photos and gifts for the deceased) serves as a central place of remembrance and at the same time as an invitation to the dead to join the celebration. It is a place where family, friends, acquaintances and like-minded people meet. It becomes a symbol of common remembrance. In addition to the ofrenda, skeletons made of papier-mâché and skulls made of sugar, the orange-colored death flower cempazuchil and sweet bread for the dead, colorful garlands and freshly painted gravestones announce the great event.

The celebration at the Humboldt Forum has no religious message, but focuses on the connection between death and life. It builds a bridge between this world and the hereafter, combines mourning and joy, individual commemoration and socially critical messages.

Together with the association Calaca e.V., which is responsible for the artistic direction of the festival, we invite the dead and the living to the Humboldt Forum.

- Language: German, Spanish

- Location: Humboldt Forum

Kalender
01

Nov

15:00 o'clock

02

Nov

15:00 o'clock

03

Nov

16:00 o'clock

04

Nov

13:30 o'clock

05

Nov

13:30 o'clock
Humboldt Forum, Schloßplatz, 10178 Berlin