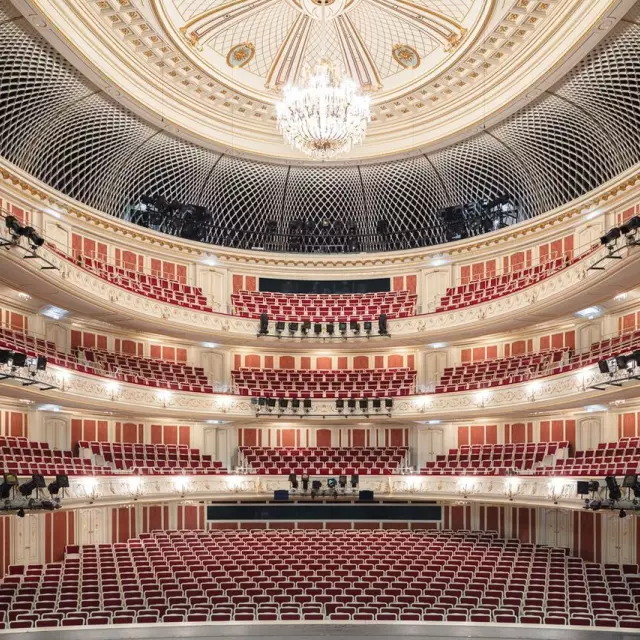 Festtage der Staatsoper Berlin
As an annual classical music festival, the Festtage der Staatsoper Berlin is the cultural highlight on Easter days, performed at two venues at once: the Staatsoper Unter den Linden and the Philharmonie Berlin.

Dmitri Tcherniakov staged Richard Wagner's stage festival "Der Ring des Nibelungen" in 2022 in a cyclical context and is bringing this production back to the stage of the Staatsoper as part of the FESTTAGE 2024.

Anton Bruckner's 8th Symphony, also a monumental work of the 19th century, will be heard at the FESTTAGE 2024 in the year of its 200th birthday, conducted by Zubin Mehta, the honorary conductor of the Staatskapelle Berlin.

The Opera Children's Orchestra will also be back at the FESTTAGEN, with music by Antonín Dvořák and a world premiere.

Festtage der Staatsoper Berlin
Classical festival with tradition

The festival was founded in 1996 by the Argentine-Israeli conductor Daniel Barenboim. They take place every year around Easter and present classical music under top-class direction.

For classical music fans and culture lovers

At this festival you will experience top-class classical concerts and opera performances. High-ranking musicians and artists come to Berlin to take part in this special event. The festive atmosphere of the event is enhanced by the performance venues: The Philharmonie's Great Hall and the State Opera House provide an impressive and magnificent backdrop. Each year, a new and impressive program awaits the audience.

Newly staged classical concerts and opera performances

Works by famous composers

International stars of the classical music scene

Impressive scenery in the State Opera House Unter den Linden and the Philharmonic Hall

Festive Easter atmosphere

Our tips:

Ticket sales start from mid-November. The tickets are extremely popular and accordingly sell out quickly. So be quick and secure your tickets in time!

Give the gift of an outstanding cultural experience with top-class classical music stars and surprise your loved ones this Christmas with tickets for the festive season of the Berlin State Opera.

The Opera Children's Orchestra will also perform during the festive season. The young musicians are already absolute professionals and in the past provided for enthusiastic reviews. Tickets to the events are comparatively inexpensive. So don't miss this special concert by the young classical musicians!

The festivities take place at the Staatsoper Unter den Linden and the Philharmonie. Both venues have hardly any parking spaces to offer. Therefore, be sure to travel by public transportation. The Staatsoper stop can be reached by buses on lines 100, 245 and 300. You can reach the Philharmonie from the Potsdamer Platz S-Bahn station or by taking bus line 300, Philharmonie stop.