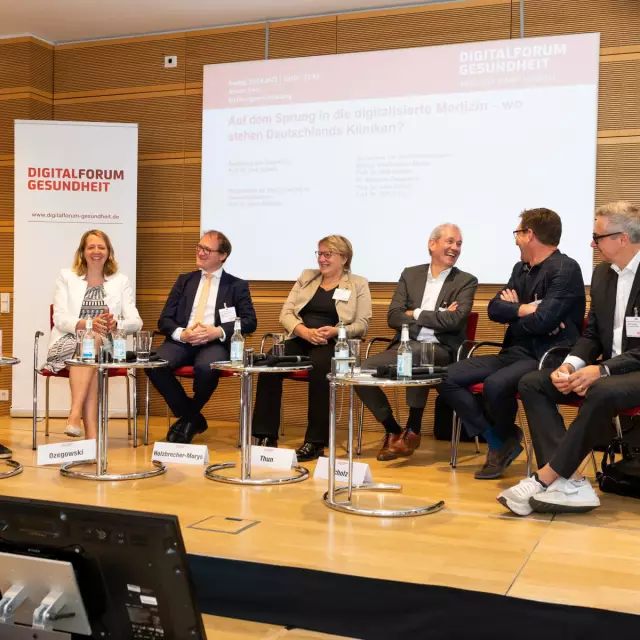 Digital Forum Health
Germany has comprehensive care structures in nursing, clinics and the medical profession as well as internationally renowned medical research. The large ecosystem of startups, the pharmaceutical industry and medical technology offers an innovative healthcare industry, and people in Germany trust the high quality of medical care.

In healthcare, the smooth interaction of all players is of outstanding importance. Digitization helps those involved to fulfill their respective tasks in medical care and research in the best possible way and to remove hurdles in cross-sector communication. Digitization requires a redesign of collaboration and communication in medicine. This requires courageous pioneers, new job profiles and different operating and control models.

But who are the pioneers? Where have they set out on the path to becoming an innovation region, who can demonstrate real added value in the digitization of medicine, and what are the success factors? The Digital Forum Health 2023 is about the interplay of governance and translation for the coming years.

Design Offices am Humboldt Hafen, Alexanderufer 3-7, 10117 Berlin