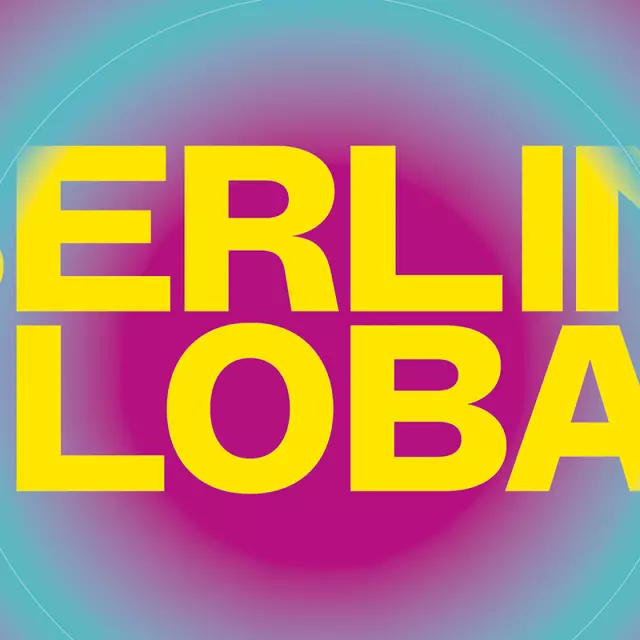 BERLIN GLOBAL. Berlin as part of a connected world
Past, present and future: much of what happens in Berlin has an impact on the world. And much of what happens in the world affects Berlin. BERLIN GLOBAL, an exhibition on 4,000 square metres of space, shows how the city and its people are connected with the world. Located on the first floor above ground of the Humboldt Forum, the exhibition will present Berlin as part of a world that is interconnected in many different ways.

It will show how the city, its people and the events it launched have changed the world. And conversely, how global events – both past and present – have affected Berlin.

On 4,000 square metres of space, the exhibition is a unique contemporary take on the city and its global interrelationships. The exhibition's seven main rooms tell of Revolution, Free Space, Boundaries, Entertainment, War, Fashion and Interconnection.

These aspects also feature in other metropolises, but in this combination they reflect the essence of the city. Rich in variety and full of surprises, the immersive installations and atmospheric presentations invite visitors into these realms and the underlying diversity of Berlin.

Language: German, English

Timed ticket required

7,00 EUR / reduced 0,00 EUR

5,00 EUR for Ehrenamts-Card holders

5,00 EUR for Welcome Card holders

0,00 EUR for Museum Pass holders

Wheelchair accessible

Kalender
09

Aug

10:30 o'clock

26

Aug

10:30 o'clock

07

Sep

10:30 o'clock

08

Sep

10:30 o'clock

09

Sep

10:30 o'clock

11

Sep

10:30 o'clock

13

Sep

10:30 o'clock

14

Sep

10:30 o'clock

15

Sep

10:30 o'clock

16

Sep

10:30 o'clock

20

Sep

10:30 o'clock

21

Sep

10:30 o'clock

22

Sep

10:30 o'clock

28

Sep

10:30 o'clock

29

Sep

10:30 o'clock

30

Sep

10:30 o'clock

04

Oct

10:30 o'clock

05

Oct

10:30 o'clock

06

Oct

10:30 o'clock

07

Oct

10:30 o'clock

18

Oct

10:30 o'clock

19

Oct

10:30 o'clock

21

Oct

10:30 o'clock

22

Oct

10:30 o'clock

23

Oct

10:30 o'clock

25

Oct

10:30 o'clock

26

Oct

10:30 o'clock

29

Oct

10:30 o'clock

30

Oct

10:30 o'clock

01

Nov

10:30 o'clock

05

Nov

10:30 o'clock

06

Nov

10:30 o'clock

08

Nov

10:30 o'clock

09

Nov

10:30 o'clock

11

Nov

10:30 o'clock

12

Nov

10:30 o'clock

15

Nov

10:30 o'clock

18

Nov

10:30 o'clock

30

Nov

10:30 o'clock

04

Dec

10:30 o'clock

11

Dec

10:30 o'clock

13

Dec

10:30 o'clock

14

Dec

10:30 o'clock

15

Dec

10:30 o'clock

17

Dec

10:30 o'clock

18

Dec

10:30 o'clock

20

Dec

10:30 o'clock

21

Dec

10:30 o'clock

25

Dec

12:00 o'clock

30

Dec

10:30 o'clock
Humboldt Forum: Berlin Ausstellung, 1. OG, Schlossplatz, 10178 Berlin