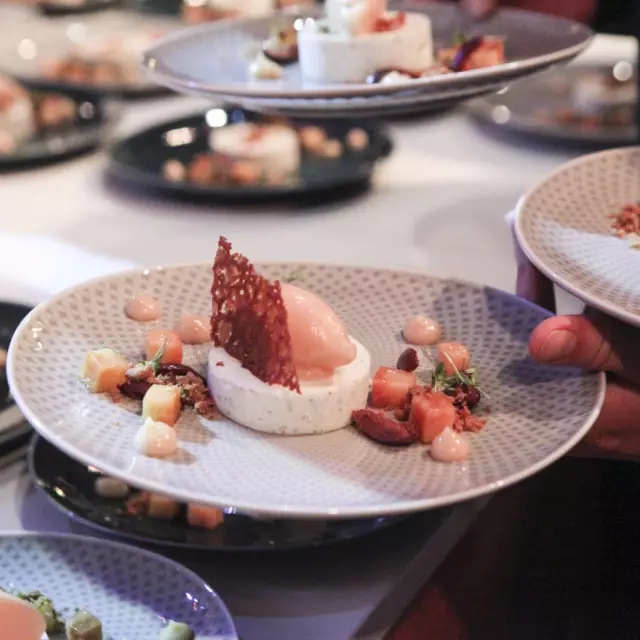 Berlin Food Week
At Berlin Food Week, the Berlin food and gastronomy scene presents itself in all its diversity. Professional cooking events invite you to discover the most delicious sides of Berlin from October 9 to 15, 2023.

Berlin Food Week is the most diverse food festival in Germany.
Since 2014, chefs, restaurateurs, food entrepreneurs, manufacturers and brands from all over Berlin have been presenting their skills at this event.

The Berlin Food Week offers all interested foodies a platform to exchange ideas about quality, sustainability and origin.

The Berlin Food Week aims to promote appreciation for good food. It informs about origin, quality and the preparation of products. It encourages an enjoyable, resource-conserving and healthy diet. In this way, it helps to shape a new mainstream. Of course, always with the typical Berlin passion to try out new things, to mix styles and to experiment.

Through various offers, such as the "House of Food" in Bikini Berlin, where visitors can enter into direct dialogue with producers, or workshops and restaurant specials, the Berlin Food Week stands out from other food festivals.