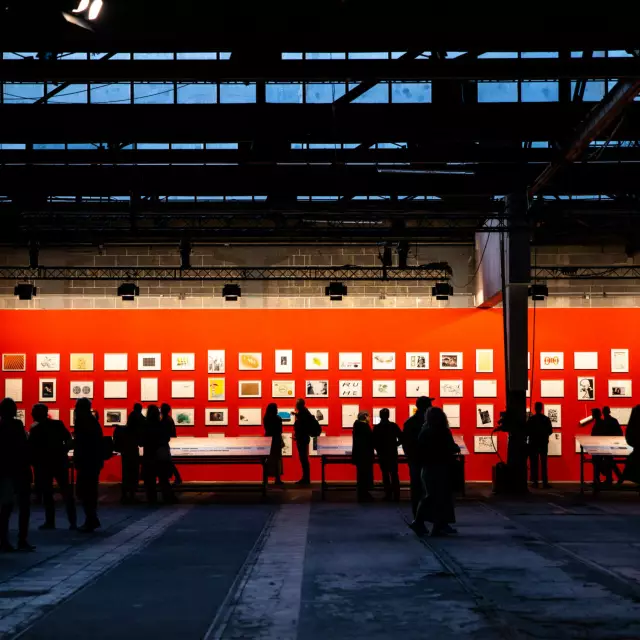 Berlin Art Week
Every autumn, Berlin Art Week invites national and international visitors to an exciting programme of openings, award ceremonies, interventions in public space, art tours, performances, screenings, educational events, discussions and more.

Berlin Art Week is all about contemporary art and brings together the major players in Berlin's art scene: from art institutions and museums, galleries and an art fair, to private collections and project spaces initiated and run by artists.

In addition to solo shows by famous artists, there are thematically curated group exhibitions that juxtapose various current works. A diverse tour programme invites visitors to gallery tours, overview tours and neighbourhood tours.

About Berlin Art Week 2023

With more than 100 partners, over 1,000 artists and a total of around 130,000 visitors, Berlin Art Week 2023 was once again an extremely successful festival week, organised by Kulturprojekte Berlin.

Under the thematic focal points of representation, sustainability, digitalisation and war, national and international artists provided deep insights into their work.

In order to explore some of the more than 100 locations of the Berlin Art Week in detail, an extensive range of tours lead through the various neighbourhoods of the city.

GALLERY WEEKEND FESTIVAL: Once again, around 50 Berlin galleries were participating with openings throughout the city and a special programme, underlining Berlin's important position as an international art market location.

The Positions Berlin Art Fair also celebrated its 10th edition with a unique mix of established and new talent, while the VBKI Prize Berlin Galleries honours emerging gallerists.

For the 12th edition of Berlin Art Week, a selection of 12 special projects complemented the festival programme for the first time with "BAW Featured".

The festival meeting place 'BAW Garten' was guest at the Neue Nationalgalerie.

A must for art lovers: the 13th edition of Berlin Art Week from 11 to 15 September 2024!
Alongside the Gallery Weekend in spring, the Berlin Art Week in autumn is the highlight of the Berlin art year.

Rediscover Berlin with art!
Berlin is internationally renowned for its vibrant art scene. Berlin Art Week reflects what makes the city a city of art: the city is the source where art is created, it is a laboratory where themes are set and negotiated, it is a place for new impulses and many discoveries.

#berlinartweek

verschiedene Veranstaltungsorte Berlin