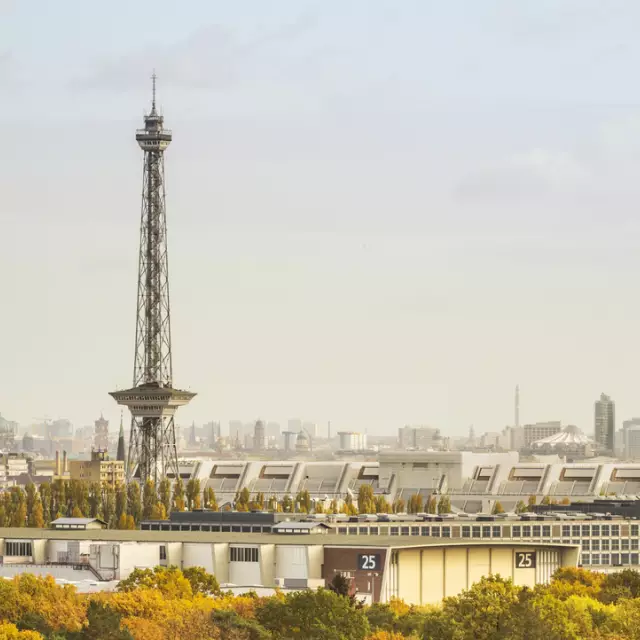 Berlin Art Week
Already save the date for the 12th edition of Berlin Art Week: 13-17 SEP 2023! Every autumn, Berlin Art Week invites national and international visitors to an exciting program of openings, award ceremonies, interventions in public space, art tours, performances, screenings, educational events, discussions and more.

Berlin Art Week is all about contemporary art and brings together the major players in Berlin's art scene: from art institutions, galleries and an art fair, to private collections and project spaces initiated and run by artists. In addition to solo shows by famous artists, there are thematically curated group exhibitions that juxtapose various current works. A diverse tour program invites visitors to gallery tours, overview tours and neighborhood tours.

Alongside Gallery Weekend in the spring, Berlin Art Week in the fall is the highlight of the Berlin art year.

Save the date for the 12th edition of Berlin Art Week: 13-17 SEP 2023!
Discover Berlin anew with art!

About Berlin Art Week 2022

Thanks to the many institutions involved, the exhibitions and performances of this year's Berlin Art Week will also take place in unusual places. From the Tieranatomisches Theater to the Fahrbereitschaft, from Wedding to Hellersdorf. Fifty locations throughout Berlin's urban space will ensure a unique festival program.

At Berlin Art Week, there is once again much to discover in the halls, rooms and courtyards of the Berlin art scene in the joint program: the most important actors in contemporary art join forces and open their doors and exhibitions for art-interested visitors. Fifty partners such as museums, exhibition houses, fairs, private collections, project spaces and galleries are involved.

Berlin is internationally known for its vibrant art scene. Berlin Art Week represents what makes the city of art: the city is the source where art is created, it is a laboratory where themes are set and negotiated, it is a place for new impulses and many discoveries.

#berlinartweek

verschiedene Veranstaltungsorte Berlin