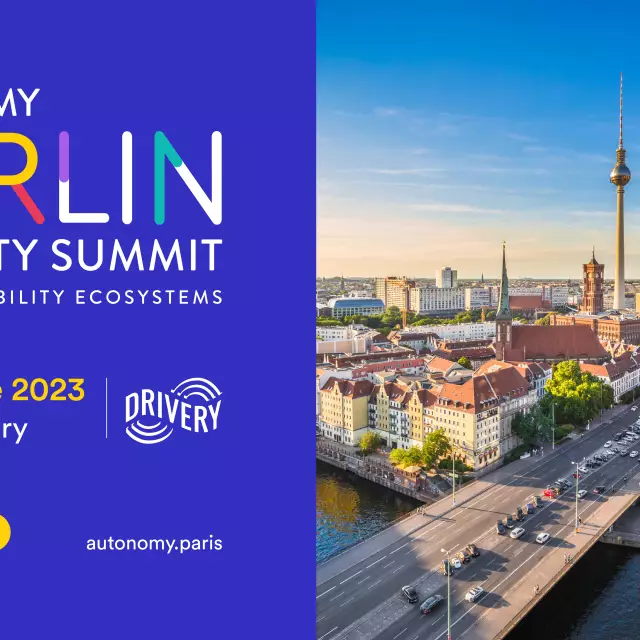 Autonomy Berlin Mobility Summit 2023
The rapid advancement of technology connected users to mobility in new ways through the Internet of Things (IoT). With the advent of these new technologies such as autonomous vehicles, advanced data analytics, and more, the event will explore the ways players can enhance public-private partnerships to improve the sustainable mobility ecosystem.

The City of Berlin is an excellent case study in expertly bringing actors together, as evident in the success of its public-private partnerships that have contributed to the city's reputation as a leader in mobility innovation, e.g. through its groundbreaking MaaS-app Jelbi.

To make this vision a reality, participants will have the opportunity to engage in thought-provoking discussions, attend informative presentations, and network with peers and colleagues to share ideas, connect, and build bridges. The event will highlight successful public-private partnerships and showcase best practices for integrating innovative mobility solutions into urban environments. Join us in Berlin to stay up to date on the latest developments in mobility infrastructure, technologies, and services, and how you can apply them in other contexts!

Kalender
28

Jun

13:15 o'clock

29

Jun

08:30 o'clock