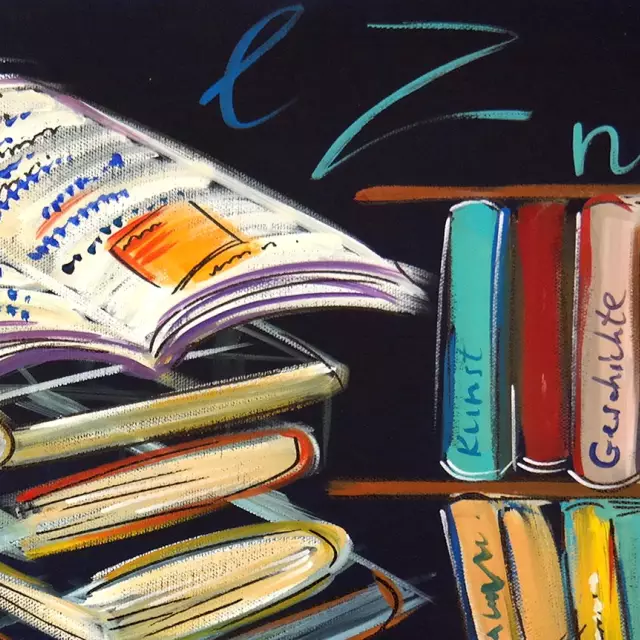 African Book Festival Berlin
From August 25 to 27, the African Book Festival will once again take place in Berlin. In 2023, the festival will once again bring the stars of African literature to the German capital.

The title of the African Book Festival this year is "Breaking Free."

This year, the sponsoring association InterKontinental e.V. is taking over the artistic direction of the African Book Festival itself.
The association wants to prevent the festival from being damaged by the ongoing discussions about the curator, Mohamedou Ould Slahi Houbeini.
The program includes Mauritanian poetry, but also readings, concerts, panel discussions and film.

The African Book Festival will once again bring together the stars of contemporary African literature in the German capital - writers, poets and artists from Africa and the Diaspora will be on hand.

The festival goes far beyond the mere presentation of new books and authors. It also has a political function.

The authors who come to the African Book Festival are rarely to be found on German bookshelves, although they are internationally known and have often been awarded the most important literary prizes in the world.

A rather one-sided portrayal of the African continent as a place of animals and savannahs and at the same time as a place of doom in the form of poverty, flight, hardships and violence is perpetuated by a lack of selection and translations in the local bookstores and perpetuates prejudices.

The aim of the festival is therefore to promote greater awareness of the existence of intellectual debates, outstanding art and especially excellent contemporary literature in all 54 recognized African countries and to enter into conversation. At the same time, Berlin will be further established as a cosmopolitan cultural center.

The festival program is designed by a different African literary personality each year, which means that new accents are always set, while the immense diversity of Africa is taken into account with a changing regional, linguistic and cultural focus.

Through the enthusiasm for literature, the African Book Festival connects people in Europe and Africa, creates space for intercultural dialogue at eye level and thus enables a change of perspective that is important in the Berlin area and unique in this dimension.