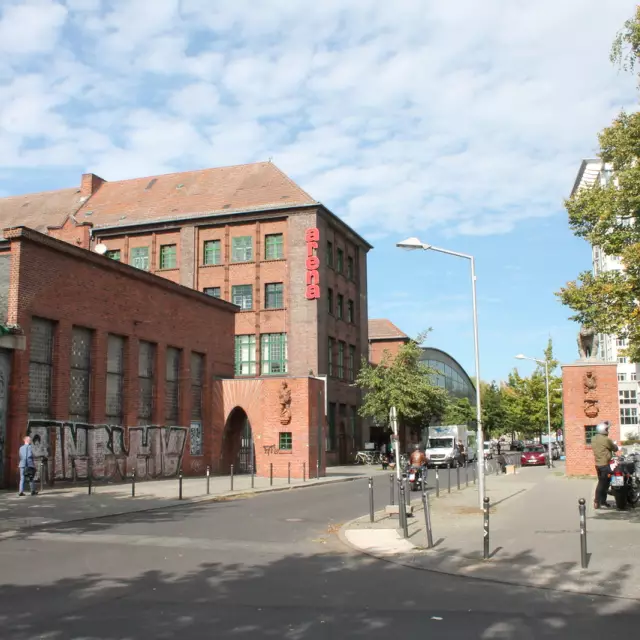 Affordable Art Fair
The Affordable Art Fair celebrates its premiere in Berlin with almost fifty local, national and international galleries. Contemporary artworks will be presented, all priced between €100 and €10,000.

PUBLIC TOURS

Discover hidden art treasures you may not recognize at first glance, meet artists and gallery owners, and hear the stories behind the artworks. Join one of the free public tours, which take place daily at 3pm. Simply proceed to the meeting point at our information desk to explore the art in detail.

CURATOR-LED TOURS

In addition, there are two themed tours led by curators.

Friday, April 12 at 4:00 pm

"Art under €500" with fair director Oliver Lähndorf.

Friday, April 12 at 5:00 p.m.

"Emerging Artists" with fair director Oliver Lähndorf and fair director Hannah Weber-Heidenfels.

Collectors Talk

Saturday, April 13, 2023 at 3 p.m. in the bar.

Dr. Anna Schwan and Kolja Reichert, former art critic for the FAZ and now program curator at the Bundeskunsthalle, talk about his new book "Kann ich das auch?" ("Can I do that too?"), which aims to explain art in a very simple way. In his book, he answers 50 questions that you can ask even if you don't know anything about art.

Kalender
12

Apr

12:00 o'clock

13

Apr

11:00 o'clock

14

Apr

11:00 o'clock
Arena Park, Eichenstraße 4, 12435 Berlin