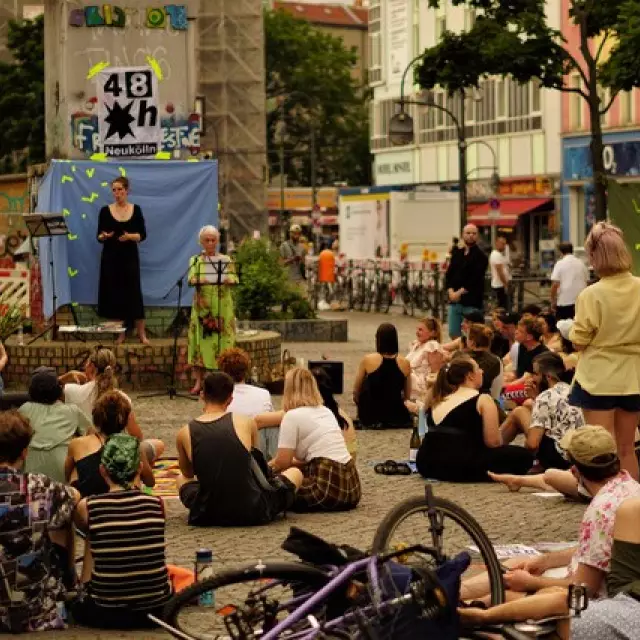 48 Hours Neukölln
48 STUNDEN NEUKÖLLN is a forum for artistic projects from all sectors of the Berlin art scene. Since its founding in 1999, 48 STUNDEN NEUKÖLLN has established itself as Berlin's largest independent art festival with its exemplary character. The artistic works created here have an impact far beyond Berlin-Neukölln, take a stand on issues affecting society as a whole, and promote a sustained exchange with the international art scene.

48 Hours Neukölln
Play(ground)
"Play so you can be serious." Anacharsis

For the 25th time, Berlin's largest art festival will take place in 2023. The anniversary edition presents creative free spaces between children's games, games of power and the diversity of play worlds for playful) confrontations with challenges in times of crisis.

Play is part of life. In all possible forms. Whether as voluntary, purposeless action or social action with strategy. .

In play - as a complex and multifaceted phenomenon - the art festival constructs its own play framework, transforms reality into play spaces and defines new play roles.

The festival will take place from June 23 to 25, 2023.

Kalender
23

Jun

19:00 o'clock

24

Jun

10:00 o'clock

25

Jun

10:00 o'clock
Diverse Veranstaltungsorte in Neukölln Berlin