Legacy - effects on the destination
The question of accountability, inclusion, and sustainability is becoming increasingly important in the event industry. In light of global crises like climate change or the COVID-19 pandemic, the potentially positive effects of events must be strategically promoted and strengthened. Legacy planning is becoming an ever more crucial tool for event organisers.
We are happy to support Legacy projects in Berlin! With Legacy, you create added value in various directions through your event: You achieve the qualitative goals of your organization and your event in an even more structured way and leave a footprint in the destination that also shows the urban society the direct and sustainable benefits of events.
What is legacy?
The priority is creating long-term added value of the event for all involved stakeholders.
The success of an event, such as a conference or trade show, is thus not only measured by hotel occupancy and turnover. Instead, it comes down to the recognition and effectiveness of any sustainability potential in favour of the event destination, partners, and society as a whole.   
Why is legacy important?
Legacy planning means making more effective use of the sustainable effects of available resources and ideas by consolidating and coordinating the involved stakeholders. Legacy planning improves the exchange of knowledge and competitiveness, and facilitates new partnerships between stakeholders. The implementation of the legacy strategies thus results in a short- and long-term growth in value for all parties involved, such as
Added value for organisers
Emphasising events' right to exist

Outward communication of successes and their positive effects

Acquisition of new members and a new audience through inter-industry partnerships

Procurement of new funds, establishment of new strategic partnership
Added value for event destinations:
Promotion of a positive effect of the event on the hosting community

Strengthening location attractiveness for international companies and talents

Impetuses for foreign direct investments
Added value for society as a whole:
Tapping potential to solve urgent global problems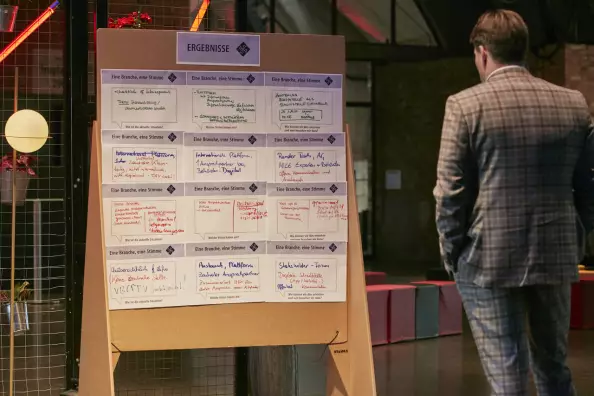 How do I plan legacy?
Legacy can be implemented particularly well in conjunction with social projects: