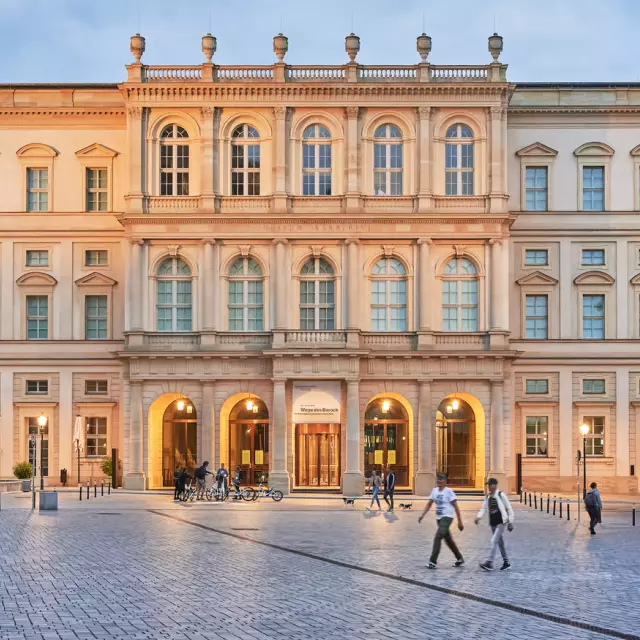 Wolken und Licht. Impressionismus in Holland
The new exhibition "Clouds and Light. Impressionism in Holland" at the Museum Barberini presents from 8 July to 22 October 2023 around 100 works by around forty Dutch artists, including Johan Barthold Jongkind, Vincent van Gogh, Jacoba van Heemskerck and Piet Mondrian.

Landscape painting originated in the Netherlands. The realism of the Old Masters of the 17th century was the standard. With the open-air painting developed in France, the Dutch painters of the 19th century received new impulses.

The Hague School captured the changing light moods of nature in high cloudy skies with many shades of gray.

Beginning in the 1880s, urban landscapes and modern life became a theme in interplay with Impressionist influences from France, before the unleashing of color defined painting with Pointillism.

Lenders include the Rijksmuseum and the Stedelijk Museum in Amsterdam, the Kunstmuseum Den Haag, the Dordrechts Museum, the Kröller Müller Museum in Otterlo, and the Singer Museum in Laren.

An exhibition of the Museum Barberini, Potsdam, in collaboration with the Kunstmuseum Den Haag.

Under the patronage of the Ambassador of the Kingdom of the Netherlands in Germany, H. E. Ronald van Roeden.

Kalender
10

Jul

10:00 o'clock

14

Jul

10:00 o'clock

15

Jul

10:00 o'clock

16

Jul

10:00 o'clock

19

Jul

10:00 o'clock

22

Jul

10:00 o'clock

24

Jul

10:00 o'clock

26

Jul

10:00 o'clock

31

Jul

10:00 o'clock

04

Aug

10:00 o'clock

05

Aug

10:00 o'clock

11

Aug

10:00 o'clock

14

Aug

10:00 o'clock

19

Aug

10:00 o'clock

20

Aug

10:00 o'clock

21

Aug

10:00 o'clock

24

Aug

10:00 o'clock

25

Aug

10:00 o'clock

26

Aug

10:00 o'clock

28

Aug

10:00 o'clock

30

Aug

10:00 o'clock

31

Aug

10:00 o'clock

01

Sep

10:00 o'clock

02

Sep

10:00 o'clock

03

Sep

10:00 o'clock

04

Sep

10:00 o'clock

06

Sep

10:00 o'clock

07

Sep

10:00 o'clock

08

Sep

10:00 o'clock

09

Sep

10:00 o'clock

11

Sep

10:00 o'clock

15

Sep

10:00 o'clock

16

Sep

10:00 o'clock

17

Sep

10:00 o'clock

20

Sep

10:00 o'clock

21

Sep

10:00 o'clock

22

Sep

10:00 o'clock

23

Sep

10:00 o'clock

25

Sep

10:00 o'clock

27

Sep

10:00 o'clock

01

Oct

10:00 o'clock

06

Oct

10:00 o'clock

09

Oct

10:00 o'clock

14

Oct

10:00 o'clock

15

Oct

10:00 o'clock

16

Oct

10:00 o'clock

18

Oct

10:00 o'clock

20

Oct

10:00 o'clock

21

Oct

10:00 o'clock

22

Oct

10:00 o'clock