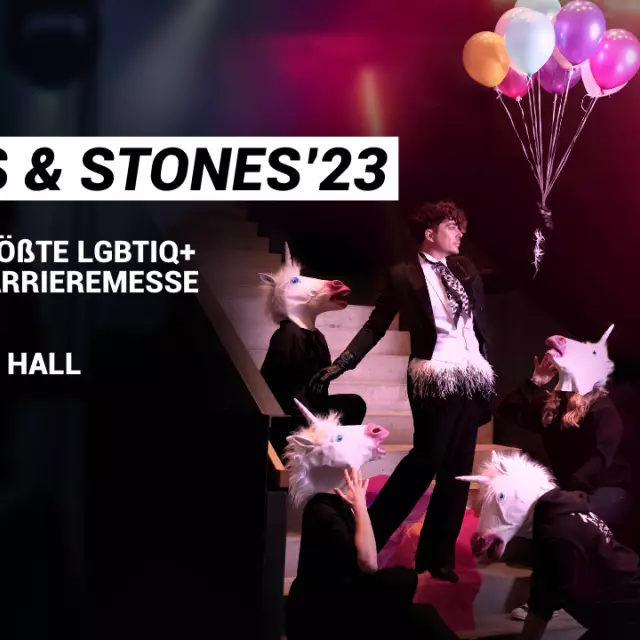 STICKS & STONES
On 1 July 2023, STICKS & STONES, Europe's largest job and career fair for LGBTIQ+ people, will once again stop in Berlin.

In the Verti Music Hall, the "rock star" among career fairs will welcome visitors with a record number of exhibiting companies and organisations. In addition, the lecture programme attracts top-class speakers to the fair's stages.

There, speakers share insider tips on the topics of career, work-life balance and being queer at work.

"Work where you are celebrated, not where you are tolerated!"
Präsentiert von Proudr – Das queere Karrierenetzwerk.

Verti Music Hall, Mercedes-Platz, 10243 Berlin