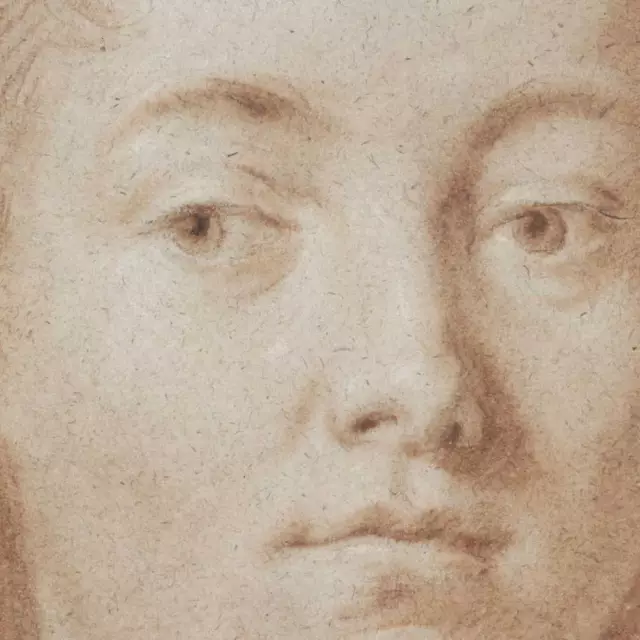 Muse or Maestra?
With their art, they outshone their fathers, brothers and husbands. They created works that were coveted throughout Europe, they knew how to market themselves, build networks and were role models. They collected art and supported artists.

Women like Rosalba Carriera, Artemisia Gentileschi, Elisabetta Sirani, Diana Scultori, Isabella d'Este and Christina of Sweden, whose works, fates and enormous influence on the art world of their time are partially forgotten today.

The exhibition illuminates precisely these aspects and focuses on the diverse, active role of the numerous women in Italian art before 1800, using drawings and prints from the Kupferstichkabinett's rich collection as well as some special loans.

Not only will their art be shown, but, as far as is known, something will also be told about the circumstances of these women's lives. In doing so, the influence that being a woman had on their role in the art world and the strategies they pursued to assert themselves in the male-dominated art world will be addressed, so that it is still possible for us to find traces of their work in the collection of the Kupferstichkabinett today.

A special exhibition of the Kupferstichkabinett with the collaboration of Achtet AlisMB, the Youth Panel of the National Museums in Berlin

Kalender
05

Apr

10:00 o'clock

06

Apr

10:00 o'clock

08

Apr

11:00 o'clock

09

Apr

11:00 o'clock

11

Apr

10:00 o'clock

12

Apr

10:00 o'clock

13

Apr

10:00 o'clock

14

Apr

10:00 o'clock

15

Apr

11:00 o'clock

16

Apr

11:00 o'clock

18

Apr

10:00 o'clock

19

Apr

10:00 o'clock

20

Apr

10:00 o'clock

21

Apr

10:00 o'clock

22

Apr

11:00 o'clock

23

Apr

11:00 o'clock

25

Apr

10:00 o'clock

26

Apr

10:00 o'clock

27

Apr

10:00 o'clock

29

Apr

11:00 o'clock

30

Apr

11:00 o'clock

02

May

10:00 o'clock

03

May

10:00 o'clock

04

May

10:00 o'clock

05

May

10:00 o'clock

06

May

11:00 o'clock

07

May

11:00 o'clock

09

May

10:00 o'clock

10

May

10:00 o'clock

11

May

10:00 o'clock

12

May

10:00 o'clock

13

May

11:00 o'clock

14

May

11:00 o'clock

16

May

10:00 o'clock

17

May

10:00 o'clock

18

May

11:00 o'clock

19

May

10:00 o'clock

20

May

11:00 o'clock

21

May

11:00 o'clock

23

May

10:00 o'clock

24

May

10:00 o'clock

26

May

10:00 o'clock

27

May

11:00 o'clock

28

May

11:00 o'clock

30

May

10:00 o'clock

31

May

10:00 o'clock

01

Jun

10:00 o'clock

02

Jun

10:00 o'clock

03

Jun

11:00 o'clock

04

Jun

11:00 o'clock
Kulturforum - Kupferstichkabinett, Matthäikirchplatz 8, 10785 Berlin