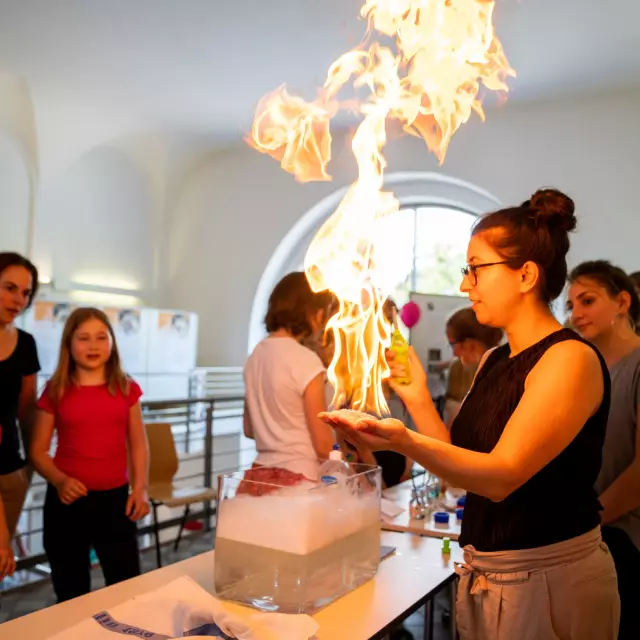 Lange Nacht der Wissenschaften
The Lange Nacht der Wissenschaften (Long Night of Science) will finally open its doors to all science enthusiasts again from 5 pm to midnight. Numerous scientific institutions from Berlin and Potsdam will invite you into laboratories, archives, libraries and lecture halls that are otherwise not open to the public.

This year, in addition to the classroom events, various online offerings are also planned.

Science as an answer to fake news, conspiracy theories and fatal errors - this is the guiding idea of LNDW. Science always keeps an eye on the complexity and diversity of our modern world - red-hot and more important than ever.

Experience at the Lange Nacht der Wissenschaften exciting experiments, science shows, current research results and stimulating discussions from the fields of natural sciences, medicine, technology, humanities and social sciences.

Diverse Veranstaltungsorte in Berlin und Potsdam Berlin