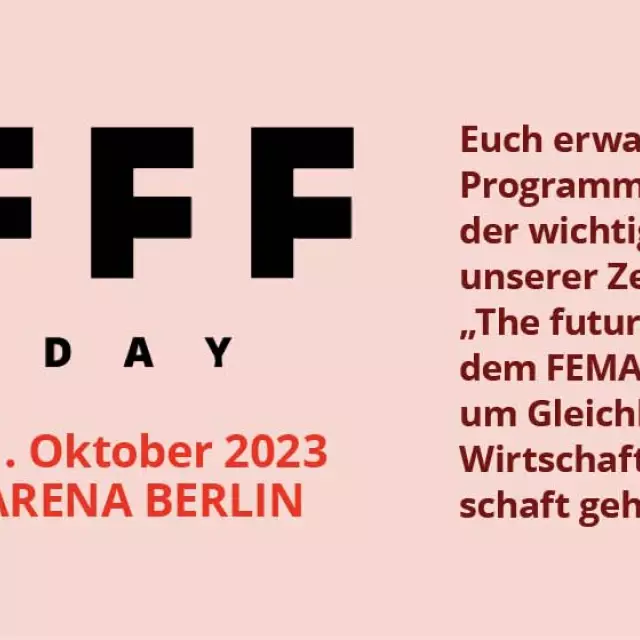 FEMALE FUTURE FORCE DAY 2023
On October 21, 2023, the FEMALE FUTURE FORCE DAY will finally take place again. Guests can expect a day full of impulses, inspiration and power on a large indoor and outdoor area in the Arena Berlin.

You can expect exciting program points on one of the most important topics of our time: Under the motto "The Future Is Equal", the FFF DAY 2023 will be about equality in business, politics and society.