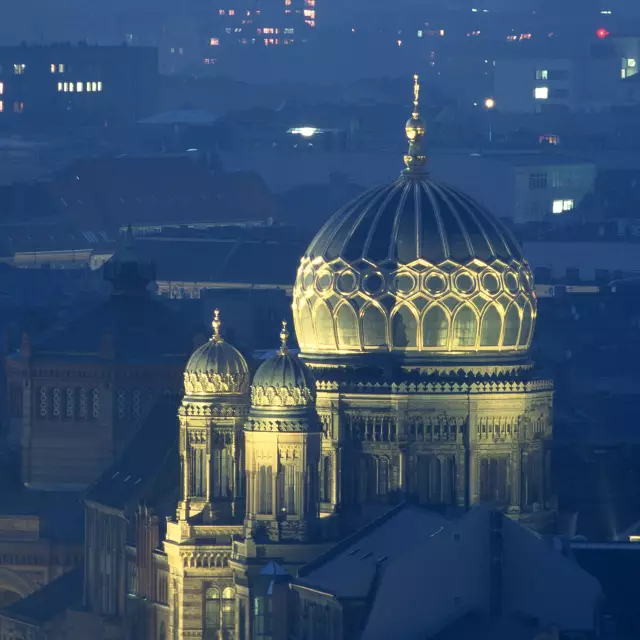 Days of Jewish Culture Berlin
In 2022, the events in various Berlin locations will again be cross-disciplinary. The diversity of Jewish culture can be experienced not only in concerts, but also in readings, theater, films, exhibitions and Kosher Streetfood.

The festival traditionally starts with a concert in the Rykestraße Synagogue.

5 September, with Israeli rock icon Aviv Geffen.

As part of the festival, the US star comedian Modi Rosenfeld will perform in Germany for the first time. Advance tickets for the performance on 12 September at the Quatsch Comedy Club have just gone on sale.

On 2 July 2023, Berlin's only kosher street food festival will provide a literal foretaste of the event, which will be repeated after its success last year. With free admission, culinary highlights will be accompanied by a cultural programme for the whole family at the Jewish Community on Oranienburger Straße.

In 2022 the Jewish Community of Berlin has elected the artist and event manager Avi Toubiana as the artistic director of the Jewish Cultural Days Berlin. Under his leadership, also 2023 impulses from the heart of Berlin's Jewish life are to set new accents.

Synagoge Rykestrake, Rykestraße 53, 10405 Berlin