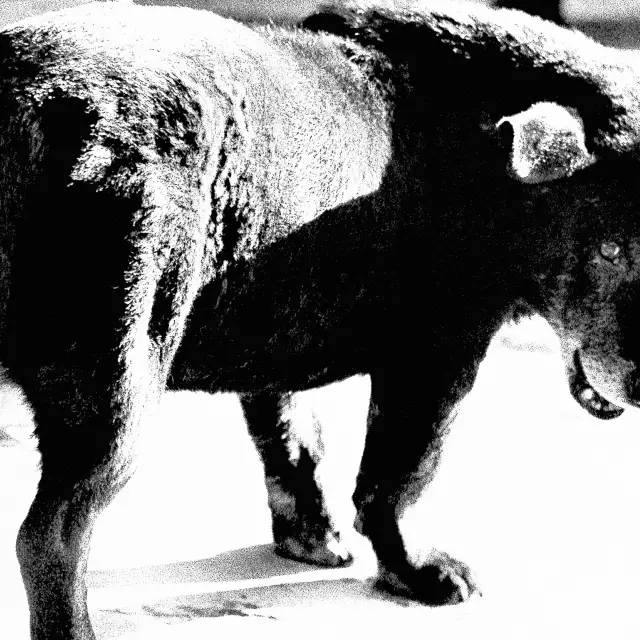 Daidō Moriyama . Retrospektive
Daidō Moriyama (b. 1931) is considered a master of street photography. The photographic artist's work explores visual culture and the Westernization of Japanese society. He has offered a conceptual exploration of the media that is less familiar to audiences outside of Japan.

Based on original research in his archive and rarely seen publications, this comprehensive retrospective offers a new perspective on Daidō Moriyama's prolific career, ranging from his early editorial work of the 1960s to his ongoing Record magazine series.

In cooperation with Instituto Moreira Salles

Kalender
21

May

11:00 o'clock

24

May

11:00 o'clock

30

May

11:00 o'clock

31

May

11:00 o'clock

10

Jun

11:00 o'clock

11

Jun

11:00 o'clock

12

Jun

11:00 o'clock

14

Jun

11:00 o'clock

16

Jun

11:00 o'clock

18

Jun

11:00 o'clock

19

Jun

11:00 o'clock

20

Jun

11:00 o'clock

23

Jun

11:00 o'clock

25

Jun

11:00 o'clock

27

Jun

11:00 o'clock

30

Jun

11:00 o'clock

03

Jul

11:00 o'clock

05

Jul

11:00 o'clock

06

Jul

11:00 o'clock

08

Jul

11:00 o'clock

09

Jul

11:00 o'clock

12

Jul

11:00 o'clock

13

Jul

11:00 o'clock

19

Jul

11:00 o'clock

20

Jul

11:00 o'clock

21

Jul

11:00 o'clock

23

Jul

11:00 o'clock

24

Jul

11:00 o'clock

28

Jul

11:00 o'clock

29

Jul

11:00 o'clock

30

Jul

11:00 o'clock

31

Jul

11:00 o'clock

01

Aug

11:00 o'clock

04

Aug

11:00 o'clock

05

Aug

11:00 o'clock

07

Aug

11:00 o'clock

13

Aug

11:00 o'clock

15

Aug

11:00 o'clock

16

Aug

11:00 o'clock

19

Aug

11:00 o'clock

20

Aug

11:00 o'clock

21

Aug

11:00 o'clock

22

Aug

11:00 o'clock

23

Aug

11:00 o'clock

24

Aug

11:00 o'clock

26

Aug

11:00 o'clock

27

Aug

11:00 o'clock

28

Aug

11:00 o'clock

01

Sep

11:00 o'clock

04

Sep

11:00 o'clock
C/O Berlin (im Amerika-Haus), Hardenbergstraße 22, 10623 Berlin