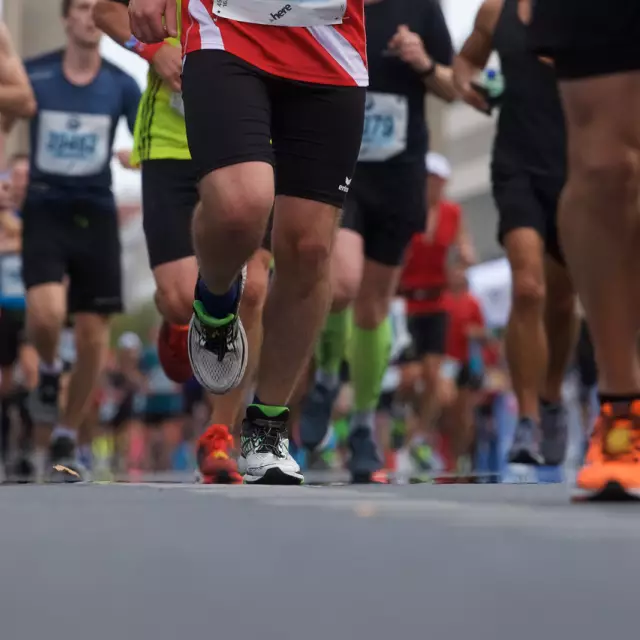 BMW Berlin Marathon
The BERLIN MARATHON will be held for the 50th time in 2024. One of the many highlights for sports enthusiasts in Berlin is without question the BMW Berlin Marathon: Every fall, the event attracts around 45,000 runners, hand cyclists and inline skaters from 120 nations for a tour across the city center. Top runners from Germany and abroad are cheered on by enthusiastic fans along the way.

Every year, around 45,000 runners experience their personal running highlight in Berlin at the BMW BERLIN MARATHON, and this will also be the case in 2024.

Be a Berlin Legend!
On September 29, 2024, wheelchair users and hand cyclists will also start at the BMW BERLIN MARATHON.

Already on September 28, 2024, the participants of the BMW BERLIN-MARATHON will roll inline skating through the streets of Berlin.

Incidentally, Berlin is one of the fastest marathon events - along with Chicago and London - as world records have already been set here several times.

The international marathon fans provide a great atmosphere. The course leads past various sights of the city. Music groups along the route as well as fans, friends and relatives always ensure a top atmosphere when they cheer on the runners with music, chants or drums by the millions. In addition, international running stars regularly take part in the BMW Berlin Marathon.

#berlinlegend

Straße des 17. Juni, Straße des 17. Juni, 10785 Berlin