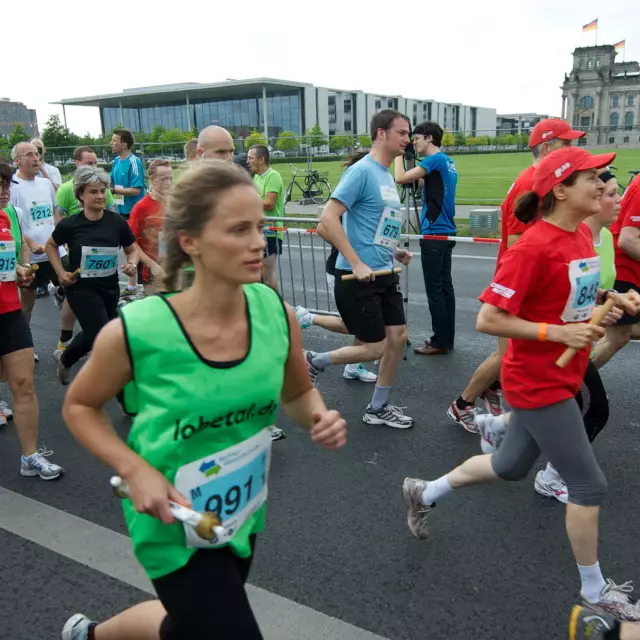 22nd Berliner Wasserbetriebe 5 x 5 km Team Relay
The Berlin Water Works 5x5 Team Relay is Germany's largest relay race. Since 2009, the Berlin Water Works company has been the title sponsor.

The race attracts tens of thousands of runners each year, who push themselves to their limits running through Berlin's green lung, the Tiergarten.

A team consists of five people; each running a 5 km segment. The route is in the northern part of the Tiergarten, with hand-off just south of the chancellor's office on the sculpture lawn. The area with the team tents is located nearby on John-Foster-Dulles-Allee.

Start: Berlin Tiergarten, Schillstraße 9, 10785 Berlin