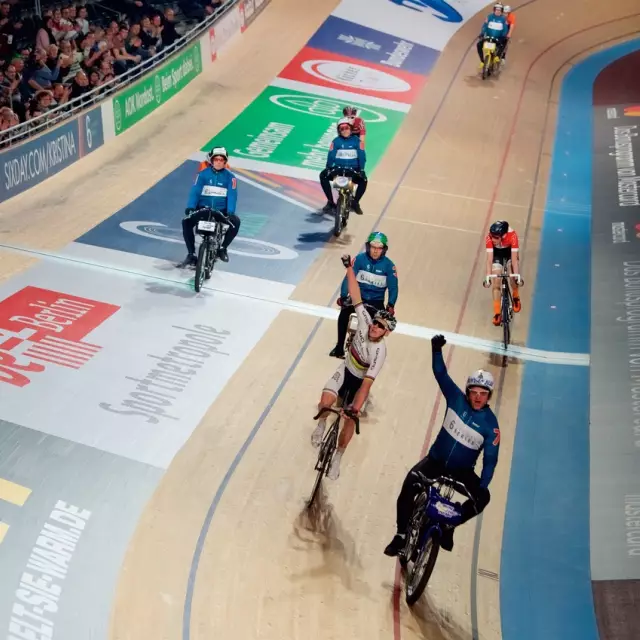 111th Berlin Six Day Race
At Six Day, the cycling scene meets once a year in Berlin to experience a unique event full of competitions, parties and performances. For three days in a row, cyclists compete in teams of two or on their own against their competitors from Germany and abroad. In various spectacular disciplines, the teams have to prove themselves against each other, at the end the score or the time decides who is victorious.

111th edition of the most traditional six-day race
At Six Day there are four different competition categories, with men, women, sprinters and junior riders proving their skills here. In addition to the sporting aspect, there is much more for the audience to experience: A varied range of street food, entertainment and music ensure that the six-day race event is also an absolute highlight even for visitors who are not sports freaks.

By the way, the Six Days are a worldwide series of events: in addition to Berlin, the six-day races are held in other cities too, such as London and Brisbane, Australia.

Kalender
25

Jan

18:00 o'clock

26

Jan

18:00 o'clock

27

Jan

18:00 o'clock
Velodrom, Paul-Heyse-Straße 24, 10407 Berlin