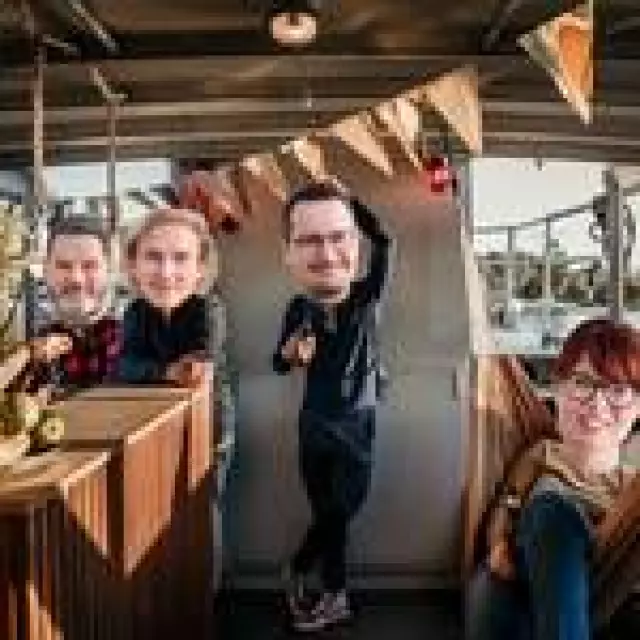 Tag uff'm Schiff
An inspiring, creative and honest exchange around marketing and website on a 3-hour boat trip through Berlin - for pedaling entrepreneurs:inside who finally want to be seen and understood online.

Our topics

In small groups we talk about the following topics:

How can you create charisma online?

How do you let other people talk about you?

How do you use the potential of cooperations with other entrepreneurs?

How could your website be optimized?

How do you orientate yourself in the technical jungle of your website - what tools are useful?

How do you build up your offers into a meaningful "product staircase"?

Our Experts

This event is super suitable for: Small entrepreneurs with online business - because you need to be found online Solopreneurs who want to get out of the "time for money" trap - because you need a well thought-out product staircase Coaches and experts - because you need to be able to communicate your offer well Entrepreneurs who have the feeling that the value of their offer is not well recognized and understood Entrepreneurs who finally want to take off!

Location: Am Steg an der East Side Gallery, Mühlenstraße 3-100, 10243 Berlin

East Side Gallery, Mühlenstraße 72, 10243 Berlin